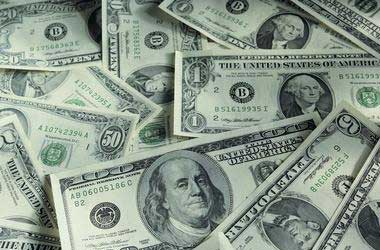 In the US, housing starts plummeted 30.2% m-o-m to 891,000 in April, missing economists' forecasts of 927,000. Housing activity froze due to limitations enforced to prevent the Covid-19 outbreak, leading to the lowest level since February 2015.
Housing starts for the multi-family segment plunged 40.3% and single-family housing which accounts for the biggest share of the housing market, declined 25.4%. In the meantime, building permits decreased 20.8% to a yearly rate of 1.074 million, the lowest reading since March 2015 and above economists' forecasts of 1 million.
Building permits in the US dropped 20.8% m-o-m to a seasonally adjusted yearly rate of 1.074 million in April 2020, the lowest reading since January 2015, but better than market anticipations of 1 million. Single-family authorizations dropped 24.3% to 373,000, representing a four-year low figure.
Permits for the multi-segment fell 14.2% to 405,000, the lowest figure since march 2016. While permits in the southern region fell 14.7% to 617,000, western region posted a 28% drop to 250,000. Similarly, mid-west region recorded a 16.1% decrease to 146,000, while north-east region posted a 45.5% decline to 61,000.
The US Federal Reserve is determined to use all tools available at its disposal to back the economy, according to a testimony by the Fed Chair Powell before the Senate Committee on Banking, Housing and Urban Affairs. Powell further pointed out that the Fed has been tasked with a crucial job and has taken initiatives, never seen before, over the last few months.
Fed Chair also revealed that interest rates would remain at 0% until the economy rebounds and achieves price-stability and maximum employment objectives. The Fed maintained the target range for its federal funds rate unaltered at 0% to 0.25% on April 29 and reaffirmed that it is committed to utilizing all kind of tools to back the economy hit by the Covid-19 pandemic.
In the Eurozone construction output fell 15.4% y-o-y in March 2020, following an amended 0.2% rise in the earlier month. It was the sharpest decline in construction activity since February 2012 when it contracted by 15.7%. Building activity fell 15.2%, after declining 0.1% in February.
Likewise, civil engineering works plunged 17.2%, following a 2% increase in the earlier month. Among Eurozone's biggest economies, construction output declined in France (-41.2%), Spain (-15.5%) and Italy (-35.4%), but rose in Germany (5.1%).
The ZEW indicator of Economic Sentiment for Germany rose 22.80 points from the earlier month to 51 in May 2020, reflecting the biggest reading since April 2015 and above market anticipations of 32. The indicator of current economic situation continued to decline, with the reading falling 2 points to -93.50.