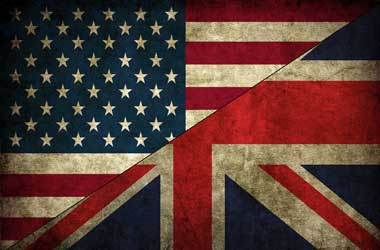 The US and the UK have made a joint announcement that the two countries would ensure that derivatives trading between the two will stay the same despite the changes that Brexit can bring. This could potentially protect the UK's banking industry as it stands to lose a lot of the business it gets from the European Union.
Derivatives trading is focused on managing the risks on the greater market, with the contracts focusing on changing central bank interest rates and commodity price fluctuations. The trouble is that a lot of the UK banks that facilitate such trades operate under EU rules. However, with Brexit on the horizon, the threat of losing a lot of business is quite possible as the UK leaves the trading block.
To reassure traders, the US Commodity Futures Trading Commission (CFTC), Bank of England, and the UK Financial Conduct Authority (FCA) have announced that firms that operate in both the US and the UK will still continue observing the requirements for operation in both countries.
Bloomberg Markets and Finance
US and UK traders will need this assurance since London and New York are both at the center of the massive world derivatives market. Both countries control around 80 percent of the trillion dollar business. The global derivatives market generates $594 trillion in revenue every year. Currently, one-third of the annual derivatives contracts traded in the UK originate from the US.
Response to Brussels
This announcement was made in response to the fact that Brussels is already taking steps to ensure that clearinghouses outside the EU – which are the main engines of derivatives trading will have to follow EU rules. This is because a lot of EU derivatives trading pass through London clearinghouses. The UK is expected to exit the EU by March 29. This push by Brussels is seen by financial analysts as a strategic move to get a bigger piece of the market and to transfer the trading to other EU banking centers like Frankfurt or Paris.
With the new agreement between the US and the UK, London can feel secure in its position as a financial center despite the coming Brexit.
In a statement, Christopher Giancarlo, the chair of the CFTC said
London is and will remain a key global center for global derivatives trading and clearing for a long time to come. The bulk of the transactions take place across the Atlantic. Today is a statement of continuity of that cross-Atlantic trade.