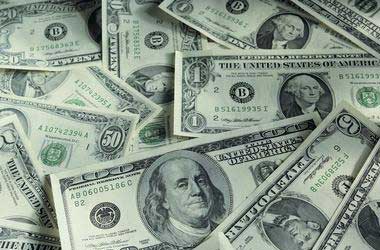 The US economy contracted by an annual rate of 4.8% in 1Q2020, halting the lengthiest time frame of growth in the nation's history, as per advance estimate. Notably, the GDP shrank at the sharpest rate in 12 years, far worse than economists' estimates calling for a 4% contraction, as the Covid-19 pandemic compelled many states to enforce lockdown practices in mid-March, making millions jobless.
Household consumption has plummeted sharply since the final quarter of 1980 and business investment shrank for the fourth successive time. Additionally, exports and imports dropped sharply, while residential fixed investment increased along with government spending.
Fresh orders of durable goods manufactured in the US fell 17.2% m-o-m in April, following a downwardly amended 16.6% decrease in March and better-than-market anticipations of a 19% decline. Nevertheless, it is the largest decline in orders for durable goods since August 2014.
Demand for automobile parts plummeted 47.3%. Barring automobile parts, fresh orders sank 7.4% and devoid of new defense orders decreased 16.2%. Core capital goods orders, which do not include aircraft and military hardware, dropped 5.8%.
The number of US residents filing for jobless claims decreased to 2.123 million in week ended May 23rd, the least number since the coronavirus pandemic started over two months before. However, the reported figures were higher than the 2.10 million filings anticipated by economists. With this figure, the total number of jobless claims has increased to 40.70 million since March 21.
The four-week moving average, which eliminates short-term volatility, declined for the fifth consecutive week to 2.608 million, while ongoing unemployment claims fell by 3,860 to 21 million in the week ended May 16, from a historical high of 24.90 million in the week ended May 9.
In Canada, current account deficit narrowed by C$2.10 billion to C$8.76 billion in the final-quarter of 2019, from an upwardly amended C$10.86 billion in the earlier period and better than market anticipations of a C$9 billion deficit. The goods and services shortfall fell to C$8.26 billion from C$8.54 billion in the third-quarter, as the goods deficit decreased to C$3.14 billion, from C$4.40 billion.
Furthermore, the primary income deficit fell to C$0.39 billion, from C$1.05 billion in the earlier period and the secondary income gap decreased to C$0.11 billion, from C$1.28 bilion. Considering entire 2019, the current account deficit was C$45.40 billion, a decrease of C$10.1 billion from the earlier year. It was the lowest deficit in 12 years, when Canada recorded a current account surplus.
The US has turned out to be the first country to exceed 100,000 Covid-19 deaths. With 1.70 million infections, the country leads the world in both confirmed cases and loss of lives. Over 62,000 doctors, nurses and other healthcare providers have been infected, as per the Centers for Disease Control and Prevention.