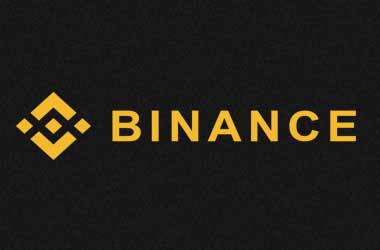 Binance has just launched a new fiat-to-crypto exchange that targets the EU and UK market. The world's largest cryptocurrency exchange has decided to place its servers on the island of Jersey, which is a British self-governing dependency. Traders will be able to use the exchange to trade bitcoin and Ethereum with Euros and British pounds.
Customers can start trading on the exchange once they verify their accounts. This is in accordance with the exchange's Know Your Customer (KYC) process. Some of the pairs available include ETH/GBP,  BTC/GBP, ETH/EUR and BTC/EUR.
Why Jersey Was A Great Choice
Binance picked Jersey which is located near the coast of Normandy, France for its new location because of several reasons. The small island has a great digital infrastructure and is supported by a strong financial services sector. It also has the ideal regulatory scheme that supports crypto exchanges. Though Binance Jersey is technically independent of the main Binance.com site, it uses the same technology.
Binance has worked with the island's economic development agency Digital Jersey to make sure the exchange is set-up properly, while also ensuring 40 new jobs for the island. Their partnership started back in June 2018. The two companies are working together to help train the local workforce and develop the blockchain industry on the island.  
In a statement, Changpeng Zhao, Binance CEO said
With its local economy based on a major currency (GBP), and its close proximity to the U.K. and Western Europe, we are confident the cooperation with Jersey will not only benefit the local economy, but also form a strong operational foundation for our expansion into the rest of Europe.
This expansion into Jersey is also combined with Binance's increased token offerings. Instead of just bitcoin and Ethereum, Binance is also now offering Ripple and the stablecoin USD coin. Ripple is being offered in two trading pairs, while USD coin is being offered in seven trading pairs which include Binance Coin, Bitcoin, Tether, Stellar, EOS, Ethereum, and Ripple.
Concerns About Brexit
Binance's expansion into the European market follows the footsteps of other exchanges as they look for a bigger market. The move into Jersey is also a step to avoid the mess that Brexit is likely to pose. Coinbase opened offices in Dublin, supposedly as part of contingency plans for when the UK leaves the EU.
With Brexit on the horizon, people can expect other exchanges and other financial services to follow suit and ensure that they are insulated from the fallout of the UK's exit from the EU common market.