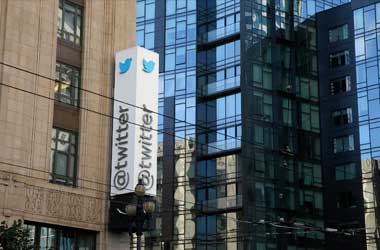 The stock of social networking service provider Twitter Inc (NYSE: TWTR) hit a three month low of $14.94 last week. Ironically, on February 9th , the company had posted fiscal 2016 fourth-quarter earnings that surpassed analysts' estimates.
However, Twitter's Q4 revenue was below the Wall Street estimates. Additionally, the company issued a poor EBITDA guidance for fiscal 2017 first-quarter, compared to analysts' estimates.
These were the main reasons for the stock to remain on a declining note.
However, considering the near 20% erosion in the stock value in the past one month, we anticipate a reversal in the stock price due to the reasons given below. The California-based company reported an increase in the Q4-2016 revenues to $717 million, from $479 million in Q4-2015, but lower than analysts' estimates of $740 million. On a GAAP basis, net loss widened to $167.05 million in the recent quarter, from $90.24 million in the corresponding quarter of 2015. Data licensing revenue increased 14% y-o-y to $79 million.
CNBC
Excluding restructuring charges and stock-based compensation expenses, among others, the Q4-2016 non-GAAP net income increased to $118.60 million, from $114.62 million in the same period of 2015. On a per share basis, the quarterly earnings remained flat at $0.16 per share, compared with last year, but higher than Thomson Reuters consensus estimates of $0.12 per share.
The monthly active users (MAU) increased 4% y-o-y to 319 million. The company is revamping its service by making it more streamlined and appealing to brands. In this regard, promoted tweets, direct response campaign and personalization platform TellApart are currently being evaluated by the company. As of date, nearly one-third of major brands do not set aside a budget for Twitter ads. By making the service more intuitive, Twitter hopes to convince the brands to invest in Twitter advertising campaigns.
A week earlier, Twitter announced that it would partner with ESL and DreamHack to stream over 1,500 hours of live global programming. ESL will also produce original content (weekly 30-minute show) for Twitter. According to research firm Superdata, there are currently about 214 million e-sports viewers worldwide. So, if Twitter succeeds in luring them to use the platform, then the number of users would double in no time.
Thus, considering the initiatives taken by the company and the price correction seen so far, we anticipate a short-term rally in the stock of Twitter.
The weekly price chart of Twitter indicates a major support for the stock at 14.30. The RSI oscillator is rising out of the bearish zone. Thus, there exists a high probability of a short-term trend reversal.
A binary trader can consider a call option for purchase, on the basis of bullish forecasts made through fundamental and technical analysis. It is recommended to go for a contract with a validity period of one week at a time when the stock trades near $15 in the NYSE.