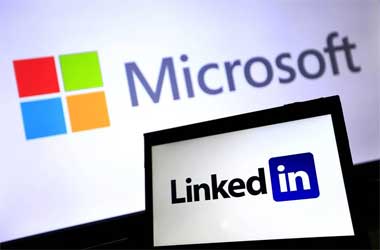 Microsoft announced at the start of this week that it was in the process of acquiring LinkedIN, a professional based networking website for $26.2 billion. The acquisition has come as a surprise to many and some analysts believe that Microsoft might be paying LinkedIN way too much.
This is the largest ever deal attempted by Microsoft as its earlier high-profile acquisitions have been Skype for $8 billion, aQuantive for $6 billion and Nokia for $9.5 billion. Many consider the Nokia and aQuantive deals to be failures. LinkedIn is a networking site that connects professionals registered on the site and monetizes its database via access to advertisers, recruitment agencies and other businesses.
The site was founded by Reid Hoffman and others partners from PayPal and Socialnet.com in 2002. The company went public in 2011 showing strong results initially but has struggled in recent times.
Microsoft
LinkedIn's growth rate dropped from 45 percent in 2015 to 20 percent this year. It has seen a drastic fall in its share price as well, going from $205 to $101 earlier this year after announcing a poor forecast for 2016. Microsoft's deal offers a price of $196 per share, a premium of 50 percent over the current price. With a base of 433 million users, the price per user is $60 but the price per active user is $240, indicating a much lower active user base. Satya Nadella, Chief Executive for Microsoft believes that the deal will re-energize Microsoft, opening up fresh avenues for collaborative tools within the Office suite and will also be mutually beneficial to LinkedIn.
LinkedIn has been facing multiple challenges with new competitors seeking to capture more market share. Facebook at Work launched in 2015 and is attempting to develop professional networks for businesses using its platform. Similarly Salesforce.com is attempting to build enterprise business solutions aimed at creating a network of professionals.
In a statement Nadella said,
It's really the coming together of the professional cloud and the professional network
He believes that LinkedIn will bring in more intelligence to professionals working with the Office 365 suite of tools.
The newsfeed in LinkedIn will soon be integrated within Microsoft's Office suite so users can receive real time information on their contacts. Sales staff using Microsoft's Customer Relationship service can access information on prospects . Similarly Office users may be able to understand the background of people attending meetings directly via Calendar invites.