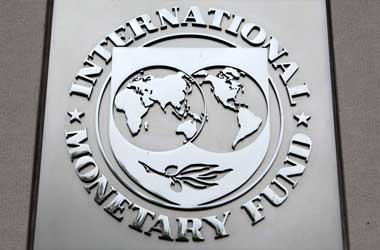 The International Monetary Fund (IMF) has warned China about its escalating debt levels while raising the forecast for the country's short term growth.
In its annual assessment report on China, the IMF has forested that the average annual growth for China between 2018 and 2020 is expected to be 6.4 percent, which is an upgrade over its previous estimate of 6.0 percent.
The report has also stated that there was now a greater possibility for the country to meet its stated target of doubling its 2010 real GDP by 2020.
The IMF however cautioned that there was a possibility of a medium-term adjustment due to the country relying on credit stimulus to boost economic growth which could harm its long term growth prospects.
CGTN
It pointed out that the total non-financial sector debt which includes corporate, household, and government debt is expected to continue growing to reach 300 percent of GDP by 2022, increasing from 242 percent in 2016.
In a statement, the IMF said
International experience suggests that China's current credit trajectory is dangerous with increasing risks of a disruptive adjustment and/or a marked growth slowdown. The key policy imperative is to replace precise numerical growth targets with a commitment to reforms that achieve the fastest sustainable growth path
The IMF report analyzed the reasons for China's high debt. It said that the country's low consumption rates combined with high national savings resulted in lower welfare for Chinese citizens but high levels of investment and debt. This year the IMF is expecting the Chinese economy to grow by 6.7 percent, marginally higher than the government target of 6.5 percent.
The country's economy grew by 6.9 percent in the first half of 2017. The IMF noted the presence of tighter regulations over the yuan exchange rate and the capital flows and suggested that the country move toward a market-oriented rate. The report included views from Chinese government officials who agreed with the report's prediction that the annual growth would exceed the target but disagreed with its take on the debt levels. The officials said that the debt level was manageable and its growth would slow down over time.
The IMF report also supported China's recent moves to increase the scrutiny of financial risk and its measures to tighten monetary policy. The report did recommended that the People's Bank of China be given more independence in setting interest rates.