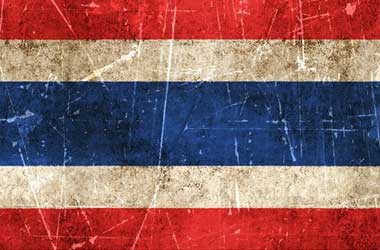 Cryptocurrencies are making a big break in Thailand as the government has issued licenses to four crypto exchanges. This is a move that follows in Japan's footsteps of properly regulating cryptocurrency exchanges.

There were initially seven applicants but the Thai government decided to award only four of them with licenses. One of the remaining applicants is still waiting for it's extended review to be finished while the last two are slated for shutdown.

The four exchanges that succeeded with their license application are Bx, Bitkub, Coins, and Satang Pro. All four of them were given the authorization to operate and are already gearing up for further action in the crypto market. This is going to be an uphill fight though as several countries have already staked their claims in Asia's competitive crypto markets. Japan, Hong Kong and Vietnam have thriving crypto markets and it will be interesting to see how the crypto markets in Thailand fare.

In a statement, Jirayut Srupsrisopa, the founder of Bitkub, said
We can partner with traditional financial institutions, brokers, e-wallets, etc. to offer more financial products to customers. The bottleneck was the regulation.

The move towards regulation started last year when Thailand announced that they were putting down rules for initial coin offerings. Combined with the newly licensed exchanges, investors might see Thailand as one possible safe haven for cryptocurrencies in the region. Many crypto investors are looking for such havens after China banned cryptocurrencies and the US SEC taking a tough stance on crypto exchanges.

There is still one license that is going through the review process. Coin Asset is undergoing an extended review and remains hopeful. The exchange has already taken the extraordinary step of firing its entire senior management and replacing them so that it can win its bid for a license.

Two Exchanges Must Close Before Jan

Two exchanges had their applications for a license rejected outright. The two exchanges, Cash2Coins and Southeast Asia Digital Exchange are supposed to shut down before the end of January. The reason for the rejection of their license applications was because their know-your-customer (KYC) policies did not satisfy the review board.

KYC requirement are supposed to help prevent money laundering and boost security measures which is essential in keeping customers safe. Thailand wants to make sure that all of its licensed crypto exchanges have everything in order to keep its investors safe and continue to make Thailand an attractive option for those who want to deal in cryptocurrencies.