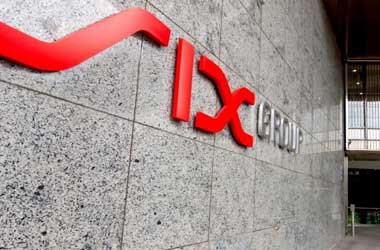 A brand new multi crypto exchange-traded product (ETP) will soon be listed on one of Switzerland's biggest stock exchanges.
The Amun Crypto ETP will soon be open to investors by entering the SIX stock exchange in Switzerland.
The new ETP is backed by the Swiss startup Amun AG. The plan is for it to be the first global multi-crypto ETP. It will be listed under index HODL.
It will be tracking several major cryptocurrencies including Ripple, Ethereum, Litecoin, Bitcoin Cash and Bitcoin.
The ETP will be giving shares to each cryptocurrency, though it will not be equal. Bitcoin, being the world's biggest cryptocurrency, will hold half of the ETP's shares. Ripple will be holding 25.4 percent and Ethereum will have 16.7 percent. The remaining percentage will be given over to Bitcoin Cash and Litecoin.
Amun explained that the ETP excluded many cryptocurrencies from its choices for several reasons. It ruled out any cryptocurrencies that were linked to fiat money, made for anonymity, lacked liquidity, and were trading on non-reputable exchanges. This ensured that the ETP would have a solid base behind it.
Hany Ashwan, the CEO of Amun AG, has announced that their newest ETP will adhere to the strictest regulations followed by other ETFs on the market. This is to ensure that investors will be able to fully trust the ETP.
In a statement, Ashwan said
The Amun ETP will give institutional investors that are restricted to investing only in securities or do not want to set up custody for digital assets exposure to cryptocurrencies. It will also provide access for retail investors that currently have no access to crypto exchanges due to local regulatory impediments.
SIX Swiss Exchange
Amun ETP product will be managed by the German index unit of VanEck, Mv Index Solutions. Amun AG itself is based out of Zug in Switzerland. The firm has been planning to announce an ETP since September but there hasn't been a lot of news on the proposed ETP until now. The stock exchange that Amun AG has chosen for its ETP launch is very impressive.
The SIX Swiss Exchange is the fourth largest stock exchange in Europe. Trading on it will ensure that the ETP will have solid exposure and be able to reach various markets. Thomas Zeeb, SIX's head of securities has previously shown support for blockchain tech, recently saying that blockchain-based digital exchanges will replace normal exchanges in a decade thanks to the advantages they give to various financial institutions.