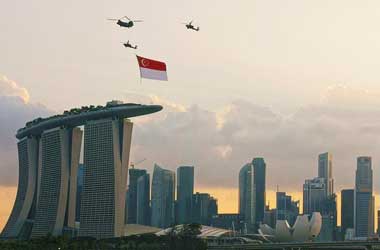 Cryptocurrency is always a hot-button topic with something untoward or illegal taking place ever so often. Singapore has been exempt from most of these crypto scams over the last few years but things just got interesting.
The first trial involving cryptocurrencies in Singapore started earlier this week. The case is between B2C2, a market maker and liquidity provider, and the crypto exchange Quoine.
Wrong Trade Reversals
The heart of the case is that B2C2 claims that Quoine reversed seven trades in April 2017 that resulted in B2C2 losing proceeds from the trades without authorization.
According to B2C2, this violates the deal between it and Quoine. It hopes to recover around 3,085 bitcoins from the exchange. The current value of this amount is around $13 million.
In a statement, B2C2 said
It is B2C2's contention that in the face of serious risk of itself having to bear the financial loss arising from the trades Quoine chose the most advantageous course to mitigate such risk – by simply reversing the 'irreversible' trades and deducting the proceeds from the account.
As an opening argument, B2C2's lawyers presented that Quoine failed to do its job as a custodian for B2C2's assets. What's making this case a lot more difficult is that bitcoin prices were a lot lower back in April 2017. More than a year later and the value of the bitcoins in the trade have increased significantly.
Quoine objected to the characterization that the reversals were deliberate decision and a failure on their part. The company claims that a programming glitch created a problem and no accurate market prices were available for bitcoin and Ethereum, the two cryptocurrencies in question. Because of this, the trading platform stopped making and placing new orders – which affected the B2C2 trades.
In addition, Quoine claims that the B2C2 trades looked to be abnormal and highly irregular.
According to reports, the trades involved prices 250 times higher than the normal. B2C2 answered by saying that despite seemingly irregular, Quoine had no right to reverse those trades.
Terms And Conditions
B2C2 points out that Quoine had nothing in its terms and conditions that would allow it to carry out the reversals legally. However, Quoine points to its risk disclosure agreement that allowed it to cancel trades that were based on "aberrant values."
For this part of the proceedings, B2C2 CEO Maxime Boonen took the stand and answered questions. Next week, it will be the turn of Quoine Chief Technical Officer Antonio Gomez Lozada. After that, the court is expected to make a decision on the case. No matter what the decision, this first ever crypto case in the country will become a landmark in Singapore law and will set precedents for future cases.