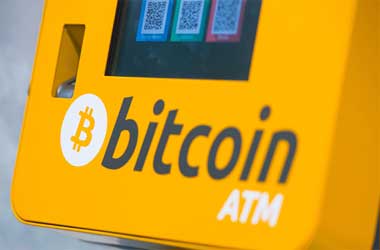 Bitcoin ATMs make it possible for people on the street to access Bitcoin with ease. Coinciding with the growth of the cryptocurrency market, experts predict that the value of the Bitcoin ATM market will reach $145 million by 2023.
This is according to a study carried out by MarketsandMarkets – a leading research firm. According to their research, the Bitcoin ATM market will experience a compound annual growth rate (CAGR) of 54.7 percent.
This growth is projected to happen starting this year and carry on till 2023.
Right now, there are 3,650 Bitcoin ATMs all over the world. Currently, there is an average of four bitcoin ATMs being installed daily based on states recorded by the bitcoin ATM monitoring site Coin ATM Radar. According to them, the cryptocurrency ATM market has grown significantly during the last 12 months. In 2017, the market was valued at just $6.8 million. This year, it has exploded to $16.3 million.
In the early days of Bitcoin ATMs, a lot of the ATMs were one way where people could only buy bitcoins. A majority of the world's bitcoin ATMs are still one way. They currently hold 62.49 percent of the market. The remaining percentage is made up of two-way ATMs that allow people to buy and sell bitcoins.
Tested
However, the study shows that this is about to change. Much of the CAGR of the market will focus on two-way ATMs. This is not the only the part of the market that is expected to get a boost. The display segment of the Bitcoin ATM is the hardware part of the market is projected to improve its market share. QR scanners and ATM printer types are also part of it.
Experts point out that the user-friendliness of the display hardware is what drives a lot of Bitcoin ATM adoption. Additionally, the use of the display as both a touch input and an output device gives Bitcoin ATM operators a lot of savings.
North America: Leading The Pack
North America currently has over 70 percent of the world's Bitcoin ATMs. The interest in cryptocurrencies in the region is the main driving force for this and the study suggests that it will maintain that America will maintain its lead. It also helps that the United States is very friendly when it comes to cryptocurrency regulation.
The United States dominates the region's Bitcoin ATMs, but Mexico and Canada are making positive moves to increase interest. Recently, Mexico declared Bitcoin legal in the country, while Canada has been pumping money into cryptocurrency startups.