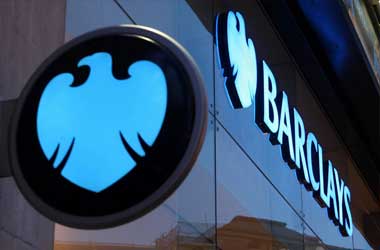 Jes Staley, the newly appointed chief executive officer of Barclays Bank Plc has confirmed hiring a former colleague from JP Morgan, Paul Compton to be the bank's new chief operating officer (COO). Compton will be replacing Jonathan Moulds as Barclays continues to make changes to its senior leadership in an effort to revive the fortunes of the bank.
In his new role, Paul Compton is expected to handle a wide range of responsibilities. He will take over from Moulds the implementation of the bank's ringfencing initiative, which requires the separation of the operations of Barclays' retail bank from that of its investment banking.
Under ringfencing, UK banks with deposits of more than £25billon are required to separate retail banking operations from other high-risk activities. According to new regulations, the ringfencing needs to be in place by 2019.
Additionally, he will handle other responsibilities including Barclays' operations and technology, corporate real estate services and its cost cutting plans, apart from general administration activities.
In a statement, Jes Staley Chief Executive Barclays said,
For nearly twenty years Mr Compton has served in a variety of senior operating roles. His huge directly relevant experience will prove invaluable as we continue our strategic transformation and manage the required changes under structural reform.
Compton has previously worked with Staley in JP Morgan and played a major part in the success of his team. The outgoing COO Jonathan Moulds, who was hired just 13 months ago, was offered alternate roles inside the organisation but refused them. Staley thanked him for his contributions to the firm and for his efforts in leading Barclays' structural reform program.
Staley continues to go after his colleagues in JP Morgan as yet another JP Morgan stalwart, C S Venkatakrishnan has been hired by Staley to be Barclays' new chief risk officer and will be joining the bank in May 2016.
Barclays has seen some major changes in the past year, particularly in its leadership as it charts a path to better profitability. Chairman John McFarlane took over in April 2015 and has since initiated a wide-ranging structural reform program. He fired former chief executive Antony Jenkins and hired Mr. Staley in December.
The bank has also rolled out a number of changes in its operations recently as a part of the restructuring plan. Reform measures have included reducing its exposure in Asia by closing all operations that were not meeting profitability targets, retaining its investment banking and cash equities operations only in key hubs in Asia. Barclays is also expected to close its investment banking offices in countries such as Russia and Brazil. The bank has also announced 20,000 job cuts worldwide over the next three years as it looks to cut costs globally.