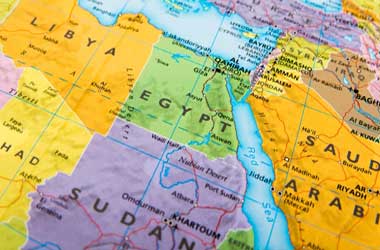 The Middle East and North Africa (MENA) region is quickly becoming a hot spot for the forex market. In the past, local instability and the low oil prices have slowed down their development.
However, the market is showing steady growth despite the setbacks. The two forex markets in the region also have wildly varying conditions that make it difficult to expand – but their proximity to each other helps.
What is very obvious to forex operators across the world is that the MENA region has a large forex need that needs to be fulfilled.
For the Middle East, forex is an asset class that has been quickly accepted although it has only been introduced recently. This is mostly because investors in the MENA area are looking for investment opportunities and have access to the Internet, where many forex trades are carried out.

The Middle East's biggest forex markets are located in the Gulf Cooperation Council which is composed of many countries in the Persian Gulf. The countries that fall into this category are Saudi Arabia, the UAE, and Kuwait. The UAE leads the pack and this is because of the forex market size in the country. It also helps that the UAE has become the regional hub for investors.

Egypt is another lucrative forex market for operators. The country has already looked into becoming the forex hub for the region but was delayed by the recent unrest in the country. North Africa also has forex market but they are not as well-developed as the Middle East. However, thanks to the increasing development in the Middle East, many forex brokers are expanding to the closest market – which is North Africa.

Trading Popularity

Though different countries have different markets, they do have some similarities. The MENA region has the G10 currencies as its most popular forex instruments. Commodities like gold, silver, and oil are also just as popular.

In a statement, Samer Alkhaldi, the MENA Regional Manager at Tickmill Ltd said
I personally have observed growing investor appetite for the FX industry in the last few years. This is partly due to very low-yield environment with traditional assets such as Local stocks and bonds. Forex as an asset, is a late adopter however, MENA's importance is rapidly growing in the global market, especially with its retail leg.

There is a lot of potential in the market but there are still some challenges that need to be addressed. Experts point out that different countries have different regulatory environments. Additionally, some of them are not as strict as those found in other regions like the EU, which makes it a risky business. Some countries actually have minimal regulations.

Still, experts are optimistic about forex development in the region, thanks to growing awareness and demand.