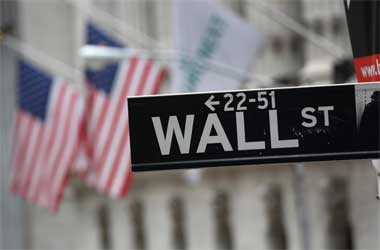 Wall Street stocks are on a rising trend on the back of continued monetary easing policies being initiated across the globe as well as due to an increase in oil prices. All U.S. stock exchanges – the Dow Jones, U.S. S&P 500 and Nasdaq stock indexes closed at all-time highs earlier this week, for the first time since 1999.
Positive news from the U.S. monthly jobs report released in early August as well as gains in home building and industrial output helped buoy the market. Some market experts expect the Fed to hold off on increasing short-term rates in U.S given the easing policies being adopted by central banks globally to boost growth.
In a statement Michael Matousek, head trader at U.S. Global Investors Inc in San Antonio said,
There's growing realization that the events in foreign economies have far more impact on U.S. rates than previously accepted. People are thinking overseas troubles are going to keep rates lower and that's been keeping an underlying bid to the (stock) market.
wochit News
But New York Fed President William Dudley has indicated that an interest rate hike could be justified given the strong wage gains and possible hike in inflation within the U.S. This has changed the odds of a rise in interest rates in September, from 9 percent last week to 18 percent this week.
Omer Esiner, chief market analyst at Commonwealth Foreign Exchange in Washington said that most market participants anticipate less than fifty-fifty chance of rates increasing by December. He added that he expected the dollar to continue its downward trend against other key currencies. The U.S. dollar has fallen against a basket of major currencies in the past few trading sessions.
The surge in U.S markets were reflected in the European markets as well with both FTSE and Germany's GDAXI gaining in the past few days. Chinese equity markets also went up with the blue-chip CSI300 Index going up by three percent to a seven-month high. The jump is based on the expectation that the Chinese authorities will roll out more stimulus measures as a result of lower-than- expected July data.
Japan's Nikkei was however down by 0.3 percent as a result of poor economic results for the second quarter. The Bank of Japan is also expected to ease the country's monetary policy further to counter the decline.
Bond yields are falling as demand for stocks continues along with the loosening of monetary policies. Benchmark yields for U.S. Treasury Bonds are at two-week lows while yields on Britain's 10-year gilts are at record lows – the yields have dropped by over 50 percent post the Brexit vote in June.