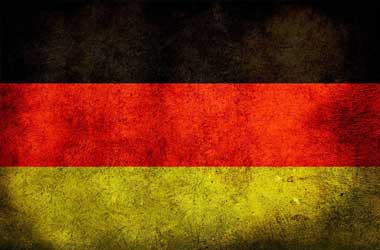 Britain's decision to leave the European Union (EU) has hurt Germany's exports and as a result has slowed down country's economic growth as indicated by official data for the third quarter of 2016.
According to the Federal Statistics Office, the economy grew by 0.2 percent between July-September 2016 which was lower than the anticipated 0.3 percent. Most experts believe that this is temporary and the economy will pick up pace again in the fourth quarter. UniCredit economist Andreas Rees stated that the lower-than- expected results were not a concern and it was not a sign of sustained weakness for the country.
A survey by the Mannheim-based think tank ZEW institute also supported the optimistic view saying that positive sentiment was increasing in the country, highlighting the fourth successive rise in the monthly indicator for economic sentiment. The optimism is largely due to encouraging economic news from the United States and China.
euronews Business
Nonetheless there are worries regarding the long term impact on German exports especially after Donald Trump won the U.S Presidential elections and reiterated his tough stance on trade.
In a statement, Achim Wambach ZEW President said
The election of Donald Trump as U.S. President and the resulting political and economic uncertainties have, however, had an impact
.
Wambach noted that the sentiment had dropped post the election results. United States currently contributes to around 10 percent of Germany's exports. The Statistics Office said that Germany's domestic demand had grown in the last quarter and was now the primary growth driver for the country as a result of increased consumer spending arising from low interest rates and falling unemployment. The government has announced that it is anticipating a growth of 1.8 percent in 2016 and a decline of 1.4 percent in 2017. The government has hiked spending on infrastructure, spending over 20 billion euros ($22 billion) on housing and other assistance for migrants who have arrived to the country.
According to Carsten Brzeski, an economist with ING Bank the domestic economy may prop up the country's growth in the face of declining exports. As per the country's Economy Ministry, exports are suffering due to global uncertainties particularly after the Brexit vote. The total value of exports from the country in 2015 was 114 billion euros ($123 billion), largely in the segments of machines, chemical products and vehicles. Around 1 million jobs in Germany are linked to exports,which could shrink if the new Trump administration adopts protectionist policies according to experts.