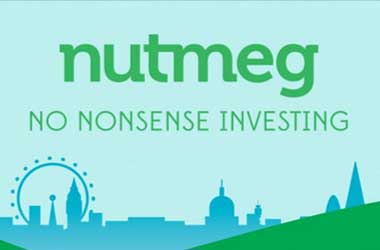 Nutmeg, the UK based digital wealth management service has received a fresh infusion of cash from a surprising source. Goldman Sachs is reported to be one of the biggest investors in the latest fund-raising round for Nutmeg. The Wall Street Giant has pumped in £45 million during this funding round and its endorsement means a lot for Nutmeg.

Goldman Sach's Principal Strategic Investments (PSI) is reported to have been one of the biggest investors in the funding round. Another major investor was Convoy, a firm backed by Hong Kong's biggest independent financial advisers. Convoy already backed Nutmeg two years ago when the service did its first fund-raising round. The latest funding round valued Nutmeg at £245 million.
The funding round will still need to be approved by the Financial Conduct Authority (FCA) but as of now it looks to be a good bet. Nutmeg has come a long way since its humble beginnings. This is mostly thanks to its founder Nick Hungerford's aim to give its customers a wide range of choices.
Goldman Sachs has been backing a lot of British start-ups recently and has been making inroads into the British banking industry. It recently launched Marcus in the UK, which is its retail savings brand. According to the bank, UK customers are reported to have deposited £5 billion with the bank.
Slow But Steady Growth
Nutmeg has been doing really well in recent times. Currently, the digital wealth service has more than £1 billion in funds under its management. The service has come a long way since it opened its doors in 2011. However, records show that the service is still not turning a profit despite have a customer base of 50,000.
Some of the other investors for this funding round include Klaus Hommels, one of the early backers of Skype and Facebook, and Sir Charles Dunstone, the founder of TalkTalk. The previous funding round in November 2016 raised £30 million from investors. This was the largest funding round ever for a digital wealth manager in Europe.

The previous funding round got the approval of Chancellor Phillip Hammond who said that this large investment showed that Britain was a world leader in fintech. However, investors are saying they are frustrated with the lack of growth that Nutmeg is showing. In 2017, the revenues only reached £4.5 million. The company has already done some overhauling with its management but the changes have not shown any visible results.