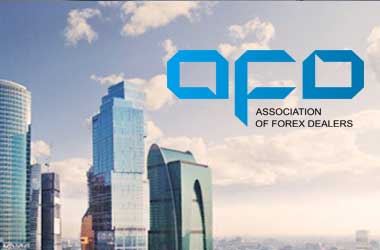 Forex trading is a massive business that takes place across the world. Like any other industry, the forex industry has received flak mainly because there are a few bad actors in every country who cheat and con traders.

The Russian Association of Forex Dealers (AFD) recently reported there are some companies in Moscow that are providing illegal forex services. The AFD confirmed that they have proof in the form of recorded phone conversations of criminal acts being carried out by these FX firms.  
These allegations have rocked the forex market in Russia which has been under a cloud for quite sometime. At the end of 2018, Russia's central bank took over the retail forex market and turned it over to the local banks.
This means that all independent brokers have been stripped of their forex licenses.
The Russian government has always been strict on forex and last year's move against the industry sent out a strong message. However, the recent report from AFD shows that illegal forex brokers have not been deterred and continue to provide their forex services secretly.
Hidden FX Operations
According to AFD operatives, they have identified several financial firms that operate out of Moscow who have been secretly soliciting customers to use their forex services. Besides forex, they are also supposedly offering cryptocurrencies and contracts for difference (CFDs).  

The firms offering these products disguise their offerings by claiming they are just giving locals consultations on certain financial products. One of the FX firms that has been reported is the International Financial Center (IFC). The company is reportedly offering forex brokerage services without any of the required licenses from the Russian authorities. IFC claims to be an affiliate of Global FX, which is an international company.
The AFD says that IFC is aggressively selling its products to new clients. Global FX seems to be also soliciting Russian citizens to open forex accounts outside of Russia, which would help get around the restrictions on forex trading.
The second company that has been reported is Global Finance. The company has been accused of following a similar mode of operation as IFC and is very aggressive in getting Russians to buy forex and CFDs. While IFC and Global FX have been reported, they are not the only companies that are selling illegal financial products in Russia.
The AFD has highlighted a few more company names who are offering illegal forex services. We will have to wait and see what charges the two firms face from the Russian authorities.