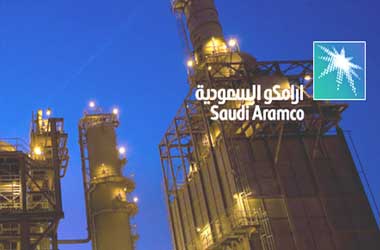 Though Saudi Aramco recently took a hit from a refinery bombing, it is not stopping the company from going ahead with its big initial public offering (IPO) which official announcements set to take place next week.
This much awaited IPO has been on the cards for a long time as the Saudi government has been trying for a long time to diversify its economy. The plan is to sell about two percent of the company's shares on Saudi Arabia's domestic exchange which could raise close to $40 billion.
Bloomberg Markets and Finance
Final Approval Due Next Week

Saudi Aramco board members are expected to meet with advisers on Oct 17 and give their final approval for the sale next week. The meeting will mainly be about gauging market conditions for the proposed IPO. There is an ongoing roadshow that is being presented to potential investors and the feedback from this roadshow will help in finalizing the decision.

Financial analysts say that Saudi Aramco is going into high gear for the proposed IPO and predict that the projected listing will happen sometime in November. The company is expecting an evaluation of  $2 trillion which will be double the amount of Apple Inc. The IPO sale is a huge part of Crown Prince Mohammed bin Salman's push to diversify Saudi Arabia's economy.

Key Dates To Follow

Investors from all over the world will be keeping a close watch on what should be the biggest IPO in the world. Those who are interested in the Saudi Aramco IPO should keep a close watch on these dates. 
The first one is October 17 where a final decision on the IPO will be made. The plan is then to publish the prospectus on October 27 which will be available in both Arabic and English so that investors from around the world can learn more.

The official roadshows to promote the IPO will start around November 3. This will come in with a two-week subscription period.

The roadshows will start a month of promotion and advertising to boost the IPO. Admittedly, many of the smart investors will be willing to invest immediately but Saudi Aramco knows that the more buyers it gets, the better the IPO. Experts predict that the first shares will appear on the Saudi stock market by the end of November. The dates are not final though and they may still change depending on a variety of outside factors, especially if the Aramco board decides to delay things even further.

Many investment banks are already in the middle of pre-IPO researching. If the schedule above holds up, they will have only three weeks to get things done compared to the six to eight weeks they normally get for the larger global investments.