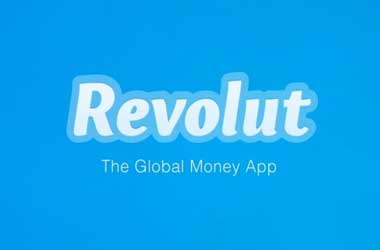 British fintech startup Revolut has broken new ground by getting a European banking license from Lithuania.
This would allow the company to launch operations across the European market in the next year. This is a big move for Revolut since this would allow the bank entry into the European Union even after Brexit pushes through.
Plans To Obtain UK License As Well
Revolut, which was only launched three years ago, isn't just satisfied with extending into Europe. It also plans to get a full UK license.
Sources say this is in line with its ambition of becoming the "Amazon of banking". With its new European license, Revolut follows in the footsteps of startups such as Zopa and N26 who also recently got their licenses.
Revolut, started by Nikolay Storonsky, initially offered a debit card that allowed customers to pay in various currencies without needing to worry about paying interbank fees. The company has since expanded and offers other products like basic current accounts. Revolut claims to be signing up 8,000 users daily.
Revolut
The license will now allow Revolut customers to deposit their salaries directly into their accounts. In 2019, the company plans to offer additional banking products like personal and business loans to its customers.
In a statement, Storonsky said
Our vision is that retail and business customers will be able to apply for a loan in just two minutes from within the app, and then have the money in their account almost instantly. We'll remove the bureaucratic process and come in cheaper than traditional lenders.
Further Expansion Plans
The plan is to roll out these services in smaller European countries so that they can be fully tested. The European license should then allow Revolut to open up its products to larger countries like France, UK and Germany. It is not stopping there though. The company says it already has plans for taking its operations to the US, Japan, Australia and more countries.
Investors are very positive about Revolut's future. The company has raised millions from investments and boasts of having DST Global, an early supporter of both Spotify and Facebook, as a major investor.
Right now, the current value of the company is pegged at $2 billion and current developments mean that it will be worth even more soon when it next does a stock offering. Reports say the company is already in talks with the SoftBank Vision Fund. This capital pool is backed by Apple, Japan's SoftBank, and Saudi Arabia's sovereign wealth fund.