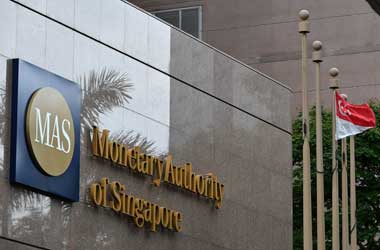 Cryptocurrency startups in Singapore are going to have an easier time with the open offer of support from the country's central bank.
In a recent announcement, Ravi Menon, the managing director of the Monetary Institute of Singapore (MAS), has instructed the local banking industry to be open to offering their financial services to local cryptocurrency startups.
In an interview, Menon pointed out that Singapore can be a prime hub for the cryptocurrency industry if local banks would be able to open their doors to crypto startups.
These startups are often plagued with difficulties trying to get access to traditional banking services. He wants the fintech industry in the country to grow and believes that by boosting the cryptocurrency industry, it will have a positive impact on the overall fintech industry.
In a statement, Menon said
What we are trying to do is to bring the banks and cryptocurrency fintech startups together to see if there is some understanding they can reach
This cautious but welcoming approach is refreshing considering how some of the other countries have responded to the rise of cryptocurrencies. There have been a number of countries who have completed closed their doors to the crypto market. India is one of these countries as their central bank, the Reserve Bank of India has forced all banking institutions to stop offering financial services to cryptocurrency businesses. This move has damaged the Indian cryptocurrency industry and closed some of the biggest crypto exchanges in India.
Singapore Takes A Different Approach
Menon who is one of Singapore's highest ranking banking officials does not believe that banning the cryptocurrency is the best move for Singapore. He has also confirmed that Singapore will carefully monitor crypto companies but will not proceed with regulating the industry because bitcoin and other cryptocurrencies are not threats in themselves and do not require regulation.
The Singaporean approach is to look at the cryptocurrency market and to make an assessment of what is the best approach to take. Menon does recognize the many pitfalls of the crypto industry and has called for oversight into the abusive uses of cryptocurrencies.
Singapore's permissive cryptocurrency market has encouraged various businesses to start setting up shop. For example, South Korea's largest cryptocurrency exchange, Upbit has opened up a new exchange in Singapore. Binance which is currently the world's largest cryptocurrency exchange also has plans to open a Singaporean cryptocurrency exchange in the coming months.