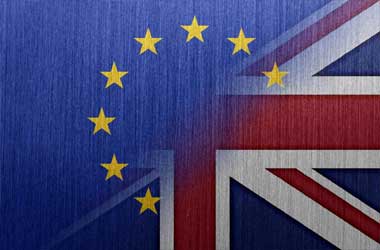 The impact of Brexit on the City of London was brought again in focus by the recent report released by Goldman Sachs chairman Lloyd Blankfein who stated that the City would stall as a result of the UK exiting EU.
The European Commission has also indicated that the euro-denominated trading contracts that are currently handled primarily out of London may be required to shift to a euro zone location. UK-based financial institutions are still undecided on their plans as they wait to see how Prime Minister Theresa May would protect the interests of the financial industry during Brexit negotiations.
So far the larger banks have created plans to move out a few hundred jobs to Europe but not a full-scale relocation. But all institutions have also developed contingency plan in case of a hard Brexit which would involve shifting out of hundreds of jobs out of London and the UK.
VOA News
A report from Oliver Wyman indicated that up to 75,000 city jobs could be moved out while an EY study states that it could be as much as 232,000 nationwide. UK chancellor Philip Hammond has warned that New York would be the biggest beneficiary in case of a Brexit-triggered exodus.
The impact is expected to be substantial if the final Brexit deal fails to include a provision similar to the existing single-market passport system that allows companies to work out of London, or a treaty that recognizes the regulatory standards of both UK and EU. Brexit could also reset the importance of Europe as a market for financial institutions.
A chief executive of a large banking group observed that as the European business was weaker than other markets it could well be shut down. He highlighted that while the overall return on equity was in the range of 10-15 percent, the region's return was below 5 percent.
The European market is acknowledged by analysts as a weaker and more competitive market. Research by the Financial Times showed that in 2015, U.S. investment banking fees were on average 22 per cent higher than those in Europe. However for some banking groups, the region is more profitable or at par with other markets. According to industry experts, Brexit will thus make clear the value of the EU market with several financial institutions deciding whether to retain Europe-facing businesses or shift their focus to the U.S.