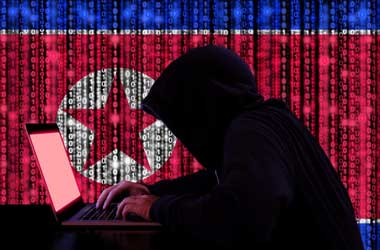 South Korean researchers are sounding the alarm on recent North Korean cyber-attacks. North Korea has a special group of hackers that are endorsed by the government and have made it a habit in the past to hack websites to steal information.
This time around, North Korea's group of hackers have changed their focus and are now targeting the cryptocurrency industry.
With Bitcoin hitting an all-time high of more than $19,000 this month, North Korean cyber-thieves allegedly have managed to score big. Bitcoin and the cryptocurrencies that it spawned have been booming this year.
The most attractive feature about them is that they can cross borders easily. Plus, they are beyond the control of any government or bank. All of it is entrusted to the blockchain, an algorithm that checks and generates cryptocurrencies.
Wochit News
This has turned cryptocurrencies into a favorite of online black market dealers for a variety of purposes – and it seems North Korea is determined to get in on the action. South Korea's Internet and Security Agency recently reported that North Korean hackers were behind the cyber-assaults on four different Bitcoin exchanges in July and August. Analysts of the attacks on Coinis, Youbit, and Bithumb say that all of these attacks have the tell-tale trace of North Korean cyber warfare. This is especially concerning to South Korea since the country hosts some of the busiest Bitcoin exchanges on the planet.
Though the findings have not been independently verified, South Korean authorities have announced that they are considering countermeasures, including sanctions for the attacks. North Korea has already denied any involvement in any of these cryptocurrency attacks.
Though the full range of the attacks has not been publicized, Youbit announced that a recent cyber-attack had resulted it 17 percent of its assets being lost, forcing a halt in operations and a bankruptcy filing. South Korean authorities estimate around $7 million worth of cryptocurrencies were stolen in the attacks on multiple exchanges in the past months.
However, with Bitcoin booming in the last few months, the value of stolen Bitcoin should have ballooned to over $82 million.
North Korea is not just stealing cryptocurrencies but also mining it and using it as a ransom payment. The recent WannaCry malware attack encrypted a PC's contents and demanded that a Bitcoin payment be sent to a Bitcoin wallet – which is virtually untraceable on the Internet. Many experts agree that the malware had North Korean code in it. As for mining, Internet experts have monitored Bitcoin mining activity in North Korea since May. North Korea is expected to continue to focus on cryptocurrency hacking, especially Bitcoins since the value continues to skyrocket with every passing month.