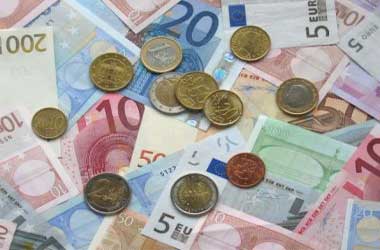 The euro dollar declined against the greenback on the first trading day of 2021 following the release of lower than anticipated unemployment claims in the US. But for the weak decline in natural gas inventories, the greenback would have appreciated further. In the last 24 hours, the EUR/USD pair declined from a high of 1.2300 to a low of 1.2200.
According to the US Department of Labor, initial jobless claims declined to 787,000 in the week ended December 26, 2020, from 806,000 (upwardly amended from 803,000) claims in the earlier week. Economists had anticipated an increase in the unemployment claims to 832,000.
The four-week moving average was 836,750, up 17,750 from the earlier week's amended average of 819,000.
For the week ended December 19, the advance insured jobless rate was 3.6%, unaltered from the prior week's rate. In figures, the insured unemployment was 5.219 million, down 103,000 from earlier week's amended level of 5.322 million.
The US Energy Information Administration has stated that natural gas inventories declined 114 billion cubic feet in the week ended December 26, following a drop of 152 billion cubic feet in the prior week. Economists had anticipated natural gas storage to decrease by 127 billion barrels. It is the sixth successive weekly drop in the US storage inventories.
Overall, the US supplies stood at 3.460 trillion cubic feet, an increase of 251 billion cubic feet on y-o-y basis. The natural gas inventories were 206 billion cubic feet higher compared to five year average of 3.254 trillion cubic feet.
Interestingly, Natural gas futures have ended the year on a strong note despite a poor performance in December. The commodity has been one of the best performing assets in 2020, mainly due to rising demand and slight drop in production levels.
After recording a sharp decline in price levels in the last few weeks, natural gas prices have rebounded in the past two weeks. Still, the energy commodity ended December with a loss of roughly 1.5%.
National demand rose to 122.30 billion cubic feet, while supplies fell to 96.20 billion cubic feet.
As the weather is slightly warmer, February and March futures hit a two-year high of $3.50.
In the meantime, West Texas Intermediate (WTI) crude futures (February) fell by 0.45% or 0.93% to $47.95 per barrel. March Brent futures declined $0.47 to $51.16 per barrel. Likewise, February gasoline futures lost $0.0135 to $1.3878 per barrel. Also, February heating oil futures decreased $0.0193 to $1.4727 per gallon.