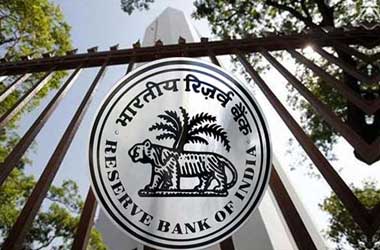 The Reserve Bank of India (RBI) has come under a lot of scrutiny in recent times and now more so than ever after RBI Governor Urjit Patel resigned on December 10 citing personal reasons. The RBI will not have his leadership anymore as the Central Bank looks to make major changes to India's banking process.
Reports indicate that Indian banks will soon have new options for customer verification, including live video being made available to them. This was revealed in a recent meeting where RBI executives were keen on using an online verification that drew on the Aadhar (national identity card) database.
High-Tech Integration
India uses a 12-digit identity number (Aadhar) that records both biometric and identity data. Considered as the world's largest biometric ID system, it is useful in confirming the identity of an Indian citizen. The RBI is suggesting the use of the XML internet format to draw a limited amount of data from the Aadhar database to help identify people.
This is similar to the previous Aadhar-based customer verification but only draws on limited data. The previous scheme was very popular but was struck down by the Supreme Court in October. This ruling barred private companies from using Aadhar-based data in their operations. This is a problem for those who used it as their know-your-customer (KYC) method.
The XML process is a lot cheaper than paper-based authentication but it is burdened by the fact that it is required by law to be three steps away from accessing the Aadhar database. The banking industry suggested the alternative use of videos as a better alternative. The RBI was interested in the process and indicated that it would prefer live videos rather than recorded ones.
In a statement, an anonymous source on the meeting said
Video-based KYC is a viable process and had been suggested by some technology startups. RBI wants live videos to be used and was not keen on allowing recorded videos authenticated using artificial intelligence.
Further Changes to KYC
According to sources, the regulator is still waiting for changes to the country's Prevention of Money Laundering Act before they take any steps to modify the KYC guidelines for banks. This is mostly because the Act is what empowers these guidelines.
Other options have also been considered as a replacement to the Aadhar-based system. One of the front runners was a QR code authentication method that would be linked to the Aadhar system but would not fully utilize its data. The main obstacle for its adoption was on how easy it would be to roll it out across the country.
The recent ruling against the use of the Aadhar system has crippled several companies that were required to confirm the identity of their clients like mobile wallets and banks. These companies are now scrambling for ways to meet their requirements by February, which is when the deadline for the end of use of the Aadhar system happens.