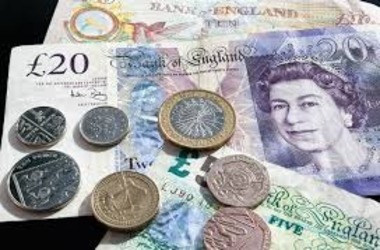 The pound rallied against its peers, including the greenback, the Canadian dollar and the euro, on reports that the UK and the EU are preparing to resume halted post-Brexit trade discussions, making markets to hope with greater optimism that an agreement will fall in place in the weeks ahead.
As per a news report by Bloomberg, Brexit talks are slated to begin sometime this week, with dependable sources from both sides indicating the likelihood of a trade agreement by the middle of next month.
The step has been taken after Michel Barnier, the EU's Chief Negotiator, stated the European Union parliament that the EU is wholeheartedly working to resolve the outstanding trade deal related issues, remain flexible and do its best to arrive at a deal. Barnier responded to the UK's demand that the union gestures a 'fundamental' transition in the methodology adopted in negotiations.
Barnier said "Despite the difficulties we've faced an agreement is within reach if both sides are willing to work constructively, if both sides are willing to compromise, and if we're able to make progress in the next few days on the basis of legal text."
Earlier this week, the UK refrained from committing to addition rounds of negotiations against the back drop of last week's demand from the European Council that the UK makes necessary concessions to arrive at an agreement, which triggered the UK Prime Minister Boris Johnson to blame the EU of having an underlying reluctance to take a middle ground.
The UK's resolve to halt talks, in spite of being acutely short on time to arrive at an agreement, seems to have triggered some response from the EU, with Barnier agreeing on some of the requirements listed by the UK, including the use of legal text for discussions.
The UK initially stated that the small step by the EU was not adequate to begin negotiations, triggering the pound sell off earlier in the week.
However, Sterling's response indicates that market now trusts that negotiations will restart soon and that both parties are simply making ceremonial moves before arriving at an unavoidable compromise.
Regarding the likelihood of Brexit deal, Jordan Rochester, a Global FX Strategist at Nomura, said "We still expect a deal to perhaps provide a 'buy the rumour, sell the fact moment' and GBP to underperform in the medium-term. But we believe now is the time to buy into the potential for a last-minute deal before mid-November and with it we expect a higher GBP in the short term at least."
Citibank analysts are giving 80% chances for the EU-UK to enter into an agreement by the end of this year. The analysts are bullish on the GBP/EUR pair.
A note from the Citi analysts reads as follows:
"If the worst that comes of negotiations is that the UK threatens No Deal but stays at the negotiating table, this looks a relatively sanguine outcome, as can be judged from the lack of Sterling's response to Johnson's comments on Friday."
A weekly currency report from Barclays states:
"Talks are expected to continue this week and could very well drag into the end of the month or even early November. Our take remains that despite the apparent lack of meaningful progress, UK and EU leaders are ready to push negotiations to the brink before reaching a deal."
Barclays note says "We think that Sterling is likely to remain headline-driven in the near term, but downside is likely to be capped because of its undervaluation."