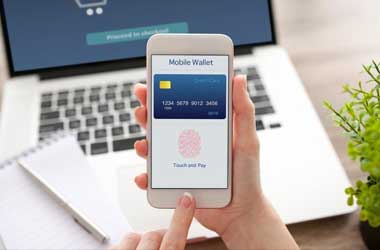 When it comes to eCommerce websites, it does not get any bigger than Chinese giant Alibaba. The website reportedly does more business than eBay and Amazon combined and recently created yet another record in the eCommerce world.
Alibaba celebrates Singles Day each year on 11/11 and usually records massive sales. This year was very special for the Chinese company as they recorded $30.8 billion in overall sales during this 24 hour period. Those numbers are bigger than the combined sales of Black Friday and Cyber Monday.
When you process such a massive amount of transactions in a 24 hour period, it is critical that you have your payment processors sorted out. While digital payments continue to be popular, Singles Day showcased that Chinese consumers are very comfortable with biometric payments as it helps them have a more convenient shopping experience
Easy Payments
During online bargain sales with tight deadlines, customers are very keen on checking out quickly in order to make sure they avail the discount and do not lose their product due to any delays. This is where biometric payments prove to be very useful. The Singles Day event showed that 60.3 percent of buyers paid for their purchase by either scanning their fingerprint or taking a selfie. This data is according to Alipay which is the Alibaba-affiliated wallet that handles most of the payments for the online shopping giant.
Alipay and WeChat Pay are two of the most popular payment apps in China and have 870 million and 800 million users around the world. Both theses payment apps have been aiming to deliver a seamless payment experience to their users for years. Alipay took the lead in 2014 by introducing pay-by-fingerprint. WeChat Pay soon followed in its lead and Chinese consumers were quick to embrace these changes.
Chinese users have become used to biometric verification through the years as it is now used to unlock phones and more. In a recent survey, 95 percent of Chinese consumers said that they are familiar with the fingerprint method of biometric verification. Last year was the debut of the selfie-taking method of verification. Alipay rolled it out in a KFC restaurant in Hangzhou and it has quickly spread in use. Facial recognition is now an accepted payment method for online and offline scenarios like delivery pickups and more.
Alibaba Group
More eCommerce Sites Will Embrace Biometrics
Alibaba is the leader in eCommerce and has paved the way for a number of new technologies. It's just a matter of time before other eCommerce companies start rolling out biometric payments to facilitate faster payments and provide their customers with a more seamless online shopping experience.