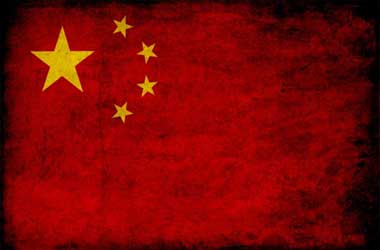 The US-China trade war is heating up and Beijing has made a staggering move to boost their economy. China's central bank, the People's Bank of China (PBOC) made a decision to reduce the amount of cash that commercial banks need to hold in reserve with the central bank.
This has resulted in a surplus of $110 billion has been freed up for lending purposes. This is a big shot in the arm to the Chinese economy.
The specifics of the announcement has the PBOC saying that they will be reducing the reserve requirement ratio by one percent.
This starts from October 15 and the central bank hopes that this will help encourage economic growth. The resulting payments total 1.2 trillion yuan and 450 billion yuan of this amount will go towards the payment towards the banks' debts and the rest will be used for lending purposes.
Wochit News
Financial experts say this is a sign that Beijing is getting worried about the domestic economic situation. They say that this is the government's way of ensuring that the Chinese economy continues its growth despite the pressures of the US-China trade war.
In a statement, Zhang Ming, one of the researchers at the Chinese Academy of Social Sciences said
A deepening trade row with the US will weaken the role of trade in growth. If exports slow due to trade disputes, the impact will in turn spread to investment in manufacturing.
Zhang predicts that by the end of the year, Chinese economic growth will drop down to 6.4 percent. This may not seem like much but the Chinese economy is fragile despite its high value.
Danger Signs For The Chinese Economy
Experts have pointed out several signs of weakness in the Chinese economy that fuels overall growth in the country. First, the manufacturing sector's purchasing managers' indexes fell to their lowest levels in September. This is the lowest they have been since February and the main reason for it is the slump in production and orders caused by the ongoing trade war.
Additionally, the amount of spending by domestic tourists only increased 8.1 percent this year. Compared to 2017's 21 percent rise, this is a very anemic performance. The Chinese stock market has also been performing badly this year. The first nine months of this year saw the Chinese stock exchange fall by 25 percent, a figure touted by US Vice President Mike Pence as proof of the US being tough on Beijing.