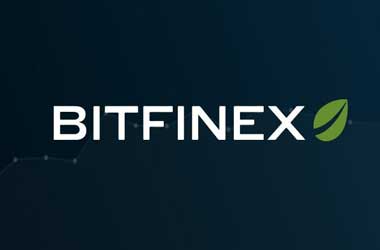 Though the crypto-market has suffered throughout 2018, crypto exchanges are still rolling out new products for their customers.
BitFinex, one of the world's biggest exchanges, is planning to offer margin trading for Tether (USDT), a stablecoin.
The pairing is USD/USDT and is intended to help people explore stablecoin without increasing risks.
In a statement, Bitfinex said
Today, adding margin trading on USDT/USD pair will not only allow for more efficient price discovery, but in an important move for risk management, unlock the ability to hedge the exposure taken on stablecoins. Along with a dedicated lending market, USDT will be available as collateral for margin positions.
Crypto Market Evolution
BitFinex announced this new product as they are starting to expand their stablecoin offerings. Stablecoins are cryptocurrencies that try to negate one of the main problems of a lot of cryptocurrencies: which is high volatility. The rise and drop in prices often frightens away investors. Stablecoins counter that fear by pegging themselves to a currency, which technically makes it a centralized cryptocurrency.
Tether is a stablecoin that is solidly backed by dollar reserves. This makes it a better bet for those who want to invest their money in the crypto market. While cryptocurrencies have witnessed a decline and turned off a lot of investors, stablecoin has gained more attention as they come across as a more stable investment which is one reason why Bitfinex is moving ahead with its new margin trading options.
BitFinex And Tether
Margin trading is an interesting product for cryptocurrencies. With it, investors can use leverage to open a position on the market. This means traders can have a potentially larger trade on their hands. BitFinex will then loan coins to users so that they can profit from the interest on borrowed coins. The current pairing is USDT/USD but the plan is to expand into other currency pairings.
BitFinex used to mainly focus on Tether but the exchange is already branching out. Currently, Bitfinex supports four other US dollar-backed stablecoins. This includes True USD (TUSD), USDC, Gemini dollar (GUSD), and Paxos (PAX). The exchange said that these will soon be available for trading, paired with the USD.
BitFinex was in hot water recently as accusations of bitcoin price manipulation emerged. This accusation was also paired with Tether, with many people suspecting that Tether was the tool used to fuel the quick rise of Bitcoin prices back in 2017. BitFinex has weathered other controversies over the years which include a $400,000 hacking incident and having $73 million stolen from customer accounts in 2016.