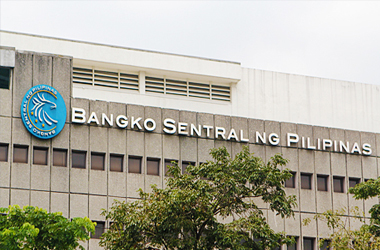 The central bank for the Philippines, the Bangko Sentral ng Pilipinas (BSP) recently announced that it has eased restrictions on foreign exchange (forex) transactions with a host of new regulations. According to a circular released by BSP, consumers will now be able to purchase $500,000 in funds without furnishing documents while for corporations the limit has been enhanced to $1 million.
Applauding the decision, Wick Velasco President, HSBC Philippines who also functions as Chairman of the Bankers Association of the Philippines (BAP) Open Market Committee said the public would now be able to deal with regulated financial institutions making the financial system more secure.
Bloomberg TV Philippines
The earlier restrictions limited forex transactions without documents at $120,000 for both individuals and corporations. Anything beyond that required supporting documents and approval from BSP,which made the process tedious and resulted in many choosing to deal in the black market.
In a statement Wick Velasco, said,
The country becomes a safer place to transact because it allows you to deal with financial institutions, makes it convenient for clients to transact. It's good for the public who needs foreign exchange
Velasco pointed out that with lesser requirement of documentation, bank customers will be able to buy foreign currencies without having to go through the bank. He added that this relaxation in forex rules also reduced the use of counterfeit notes
The central bank has also introduced other changes that ease the movement of forex. As part of the new rules, forex purchased from a bank can now be deposited directly to a foreign currency bank account or a foreign currency deposit unit (FDCU). Earlier a mandatory wait period of three days was required before the money could be remitted, as it needed to be reviewed by the BSP. The rule was in place to counter any market uncertainty from currency transactions.
The new regulations also allow for conversion of loans into pesos without approval from the central bank. Velasco said that this allowed multinational firms to loan funds to their subsidiaries easily without the additional delay and documentation. Velasco also highlighted that banks will be able to provide financial advice to customers and offer the convenience of offering a full package of forex services.
HSBC has forecasted that the country's currency will strengthen in the coming months as a result of it having successfully transitioned to a new government and a new interest rate corridor. It has predicted that it will reach 45 pesos against the dollar.