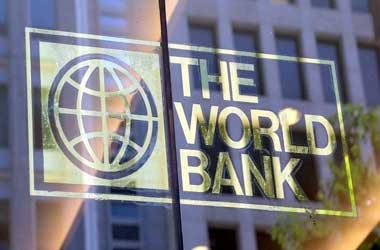 The World Bank has released its forecast for 2020 and it is not great news.
The report showed that 2019 was marked by the weak performance of the global economy. If you were expecting a better forecast for 2020, you are likely to be disappointed.
According to the forecast, growth will only be slightly better than what we experienced last year as markets around the world are expected to continue to remain sluggish.

Experts predict that global economic growth will be pegged at 2.5 percent.
This is compared to 2019's 2.4 percent. That small percentage of growth is because of the emerging and developing countries experiencing a bit of recovery in their economies. 

However, the World Bank points out that these are optimistic forecasts. To get that slight increase in growth, there need to be some very good developments in the world's developing economies. Several countries need to bounce back from the economic beating they experienced last year. This could also turn out to be a challenge as developing countries are going through their own turmoil.

For one, India's economy has taken a beating in 2019 and the way things appear, it could get even worse in 2020. Brazil is in a similar situation while Mexico and Turkey did not experience any growth at all last year. Iran also had a tough 2019 and analysts expected things to turn around this year. 
However, with the increasing political tensions in the region, this might not happen. Since the report was written before recent events, it could not have predicted the current tensions between Iran and the U.S.

Trade Tensions And Global Debt

The challenge for most countries around the world is to get their economies going in the right direction. However, with the threat of war and trade tensions escalating, governments have other key issues to work on apart from the economy.

The main problem with violence in the Middle East is that oil prices might surge. The result of this would be a hit to the global economy as various things become more expensive. That is not the only thing that is worrying. The trade war between the US and China might flare up again.

Although both sides have made an initial deal, this might see a quick reversal depending on the mood of the two leaders. Another concern of the World Bank is the accumulation of debt in developing countries. The bank thinks that it is increasing at too fast a rate for countries to be able to repay them properly.