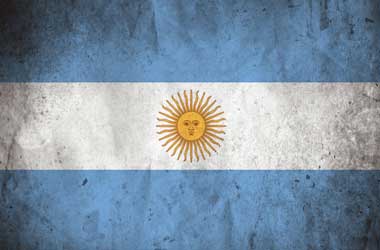 The Argentine peso continued its downhill movement, with the currency hitting 78.12 level against the greenback, reflecting the lowest level on record against the backdrop of worries over a prolonged economic recession, increasing concerns over unabated rise of covid-19 cases and central bank's recent steps to curb capital outflow.
As per the central bank survey Argentina's economy is anticipated to contract by 11.8% in 2020. On September 15, the country's central bank further tightened the screws on purchasing dollars in the Forex market, dealings involving dollar denominated debt and overseas currency based credit card purchases.
Consumer confidence in the country fell to 38.80 in October, from 40.30 in the earlier month, against the backdrop of the Covid-19 pandemic. Assessment of the households about personal situation worsened to 40.80 in October, from 45 in September.
Likewise, the assessment about the country's economic scenario also declined to 46.90, from 50.80. On the contrary, the inclination to purchase durable goods rose to 28.90 from 25.10.
The country's trade surplus narrowed to $584 million in September, from $1.744 billion in the comparable month last year, missing economists' forecasts of $1.525 billion. While imports unexpectedly rose 3.1% y-o-y to $4.127 billion, primarily due to a 11.4% decline in the purchase of transport material, 10.9% drop in consumption goods and 9.4% decrease in capital.
In the meantime, exports plummeted 18% to $4.711 billion as sales declined 19.4% in industrial manufacturing, while oil and energy posted 35.1% decrease. Similarly, primary goods recorded 29.8% decline. Sharp drop of 65% in shipments to China and 28.8% decline in sales to the US was responsible for the narrowing of the trade surplus.
The country's industrial production contracted 7.1% y-o-y in August, following a downwardly amended 6.6% decline in the earlier month, against the backdrop of Covid-19 pandemic. Textile sector recorded a decline of 26.7%, while vehicles dropped 19.5%. Non-metallic minerals fell 17.7% and equipment and instruments shrank 29.3%.
On the contrary, oil, chemicals and plastic recorded a growth of 3.3%. Similarly, furniture and other manufacturing posted an expansion of 10.2%. Output contracted 0.9% on a seasonally adjusted monthly basis.
The country's GDP contracted 11.6% y-o-y in August, following an amended 13.1% slump in July and compared with market forecasts of a 12% drop as the covid-19 pandemic continues to affect the economic activity in a worse manner. Manufacturing output declined at a quicker rate of 8.7% in August, compared with -8.4% in July.
Similarly, construction output fell 32.1% in August, after declining 30% in the earlier month. Furthermore, utilities output decreased 0.4% in August after rising 4.4% in July. On the other hand, activity declined at a slower pace of 3.5% for wholesale and retail trade in August, compared with 5.6% in July. Restaurant and lodging services dropped 56%, following a decline of 64.8% in the prior month.