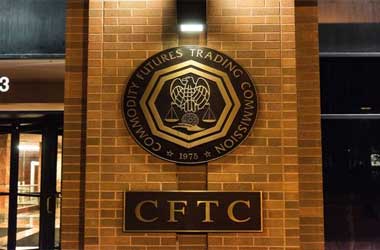 The Commodity Futures Trading Commission (CFTC) filed a case recently against several binary options firms. This was made public by the Commission earlier this week when they named the companies who would be facing legal action.

This companies that are being sued include Linkopia Mauritius, Yukom Communications, BigOption, BinaryOnline, and BinaryBook. Apart from these companies, the lawsuit also named four Israelis as defendants: Lee Elbaz, Yossi Herzog, Yaakov Cohen, and Shalom Peretz. Elbaz previously had a wire fraud case against her, where she was convicted.

WJZ

A majority of these companies are based out of Israel. The only exception is Linkopia Mauritius. According to the documentation, BigOption and Binary Online were both being run out of the Marshall Islands but it appears that it was just a place of registration while the bulk of the operations happened elsewhere. This is the same case for BinaryBook, which is supposedly incorporated in St. Vincent and the Grenadines, with fake offices in the UK and Australia.

The CFTC moved against these companies after investigations showed that these companies have defrauded people out of more than $103 million through their binary options trading schemes. The investigation also revealed that these companies and individuals did not have a license to operate in America but were still targeting the US market looking for clients. Additionally, the companies were claiming that their trades reflected market conditions but in truth were manipulating things to make their clients lose money.

The complaint against the defendants also outlined a laundry list of accusations against them. This includes misrepresenting the financial expertise and location of the brokers who are soliciting and selling binary options. These brokers have also been accused of using high pressure sales tactics that focused on taking their customer's money.

Besides getting their client's money, they also focused on trying to keep it. This was done by lying and obstructing clients from withdrawing funds from their accounts. Additionally, these companies did not tell their clients that their broker was actively trading against them.

CFTC Wants To Set An Example

In a statement, James McDonald, CFTC Director of Enforcement said
Our efforts to hold wrongdoers accountable do not stop at our shores. Working with our partners here in the U.S. and internationally, this enforcement action represents the CFTC's continued commitment to rooting out fraud from our markets in all forms, protecting U.S. customers, and holding participants at all levels accountable.

This case was launched by McDonald and his team less than a week after Lee Elbaz was charged with wire fraud. Her sentencing for this case will be in December.