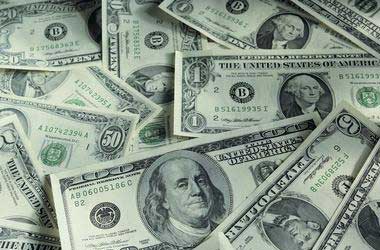 In the US, building permits increased 14.4% m-o-m to a seasonally adjusted yearly rate of 1.220 million units in May, following a five-year low in April and slightly below market's forecasts of 1.228 million units.
Single-family authorizations rose 11.9% and permits for the multi-segment soared 18.5% to 475,000 units.
Specifically, South region recorded a sharp rebound in permits (up 7.7% to 659,000 units). Other regions also fared well.
While the Western region recorded an increase of 12.3% to 283,000, Midwest region posted a growth of 18.4% to 167,000. North-east region fared well with an increase of 82% to 111,000.
Housing starts rose 4.3% to a yearly rate of 974,000 in May, missing economists' estimates of 1,095,000, but slightly above the upwardly amended 934,000 in April.
Despite the growth, the reported figure is the second-lowest reading since 2014, indicating a slow recovery in housing market. Housing starts for the multi-family division soared 16.9% to 291,000, while single-family housing, which has the biggest share of the housing market, inched upwards by 0.1% to 675,000.
All regions recorded growth. While Northeast region posted 82% growth to 111,000, the Midwest region recorded growth of 18.4% to 167,000.
Similarly, the West recorded an increase of 12.3% to 283,000, while the South posted a growth of 7.7% to 659,000. On y-o-y basis, housing starts dipped 8.8%.
The Reuters Tankan index in Japan declined by 2 points from the earlier month to -46 in June, the lowest level since June 2009, as manufacturers recorded an extended global economic downturn from the Covid-19 pandemic.
Sector wise, sentiment worsened at companies manufacturing steel, non-ferrous metals (-88 against -71 in May), autos, transport machinery (-80 compared with -70), precision machinery, others (-71 versus -47), electric machinery (-35 against -21) and chemicals (down 33 compared with -31).
In the meantime, confidence improved at enterprises manufacturing ceramics (-22 versus -37), paper, textiles (-38 compared with -55) and metal products, machinery (-36 against -52). The service-sector sentiment inched up to -32 in June, from -36 last month.
In Canada, consumer prices fell 0.4% y-o-y in May, following a 0.2% decline in the earlier month and lower than economists' estimates of an unchanged reading. It was the steepest drop in consumer prices since September 2009, as cost for food fell 3.1% in May, from 3.4% in the earlier month.
Similarly, shelter cost decreased 1%, from 1.3% in the prior month. Other sectors which recorded a decrease in cost are health & personal care (0.9% versus 1.3%), tobacco products, alcoholic beverages & recreational cannabis (0.2% against 0.5%).
Additionally, cost of household furnishings & machinery (down 0.2%, compared with an increase of 0.3%), clothing & footwear (a decrease of 5.4% compared with -4.1%) and recreation, education & reading (-2.6% compared with -0.7%).
In the meantime, cost of transport fell -3%, from -4.4% in the earlier month, primarily due to decrease in gasoline prices (-29.8% versus -39.3%). On m-o-m basis, consumer prices rose 0.3%, rebounding from a 0.7% decline in the earlier month.