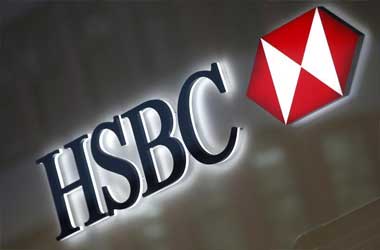 Global banking major HSBC is once again facing accusations of rigging foreign exchange rates as a petition has been filed with a London court for records related to orders executed by the bank in 2006.
A UK investment firm ECU Group is suspecting HSBC of front-running its orders when it was a client in 2006. It has therefore filed an application asking that records related to three major foreign exchange orders executed on its behalf in 2006 be released. ECU had complained to the bank at that time and was promised an internal inquiry. The bank however reported back to the firm that its investigation had revealed no signs of misconduct.
HSBC was charged in 2014 along with other global banks of rigging currency rates systematically for several years. The banks paid a cumulative punitive fine of $4.3 billion in order to settle these allegations. ECU said that it had been convinced of wrongdoing after observing that the markets moved against it in every trade, moments after a trade was executed. The bank was able to convince the firm to drop the matter at that time.
Wochit News
ECU has however decided to revive the issue now following the recent action taken by the U.S. Department of Justice which has charged two HSBC traders of front running orders and issued arrests warrants for them. ECU decided that this was enough grounds for reinitiating a review of the trades conducted by HSBC on its behalf notwithstanding the clean chit from the bank's internal inquiry. Its application to the London court requires to the bank to hand over all relevant records, and is considered to be a precursor for a lawsuit.
Although the statute of limitations for such crimes is six years, it can be waived if it is established that the defendant was guilty of active concealment. ECU is asking for HSBC to release deal log entries,interbank dealing tickets, as well as any key Bloomberg instant messages for the three trades in question from both its London and New York offices. It has also requested for all documents related to the internal inquiry carried out by the bank with regards to ECU's complaint.
HSBC paid a fine of $618 million to regulators in the U.S., UK and Switzerland for participating in the largescale currently rigging. The bank continues to be under investigation by the DOJ on charges of manipulating currency prices.
The DOJ probe relates to trades conducted for the energy group Cairn in which it was suspected that traders colluded to hike the price of the pound sterling ahead of several large transactions cumulatively worth $3.5 billion.