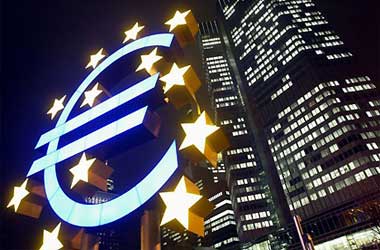 The euro fell against almost all of its main competitors during European session mood of risk aversion prevailed in the market. The US long-term (10-year) treasury rates soared to a two-year peak on growing anticipation that the Federal Reserve would begin hiking rates in March. While preparing this report, the EUR/USD pair was trading at 1.1370, down from 1.1423 recorded in the Asian session.
Treasuries fell throughout the curve, with the yield on the two-year note touching its top level in two years. Technology stocks fell as a result of a rise in treasury rates, dragging on European equities. Investors are bracing themselves for the likelihood of additional aggressive policy normalization to rein over inflationary pressures.
Notably, German economic optimism increased more than anticipated to a six-month peak in January, indicating that the economy is projected to strengthen in the future months, according to poll findings released Tuesday by the ZEW – Leibniz Centre for European Economic Research.
Specifically, the ZEW Economic Sentiment Index increased to 51.7 in January, from 29.9 in December. The figure was far higher than analysts' expectations of 32.0. Nevertheless, the recent study found that perceptions of the economic condition had deteriorated yet more. In January, the comparable index fell 2.8 points to -10.2. The anticipated value was -8.5.
"With the beginning of the new year, the economic prospects has brightened significantly," ZEW President Achim Wambach said.
The majority of surveyed financial market analysts anticipate an uptick in economic growth during the next six months. Wambach believes that the economic slowdown that began in 4Q21 will be quickly
resolved. The main factor for this is that the frequency of COVID-19 patients is expected to decline dramatically at the start of summer.
Economic forecasts that are more optimistic include consumer- and export-oriented industries, which account for a significant portion of the German industry, the ZEW President stated. Sentiment among financial market professionals towards the eurozone's economic progress climbed to 49.4 in January, up 22.60 points from December.
The index of present conditions sank to a record low of -6.2 points in January, further down from -2.3 reported for December. In January, inflation predictions for the eurozone remained low. The index reading was -38.7 points, down 5.4 points from December. Around 58% of experts anticipate a drop in inflation during the upcoming six months.