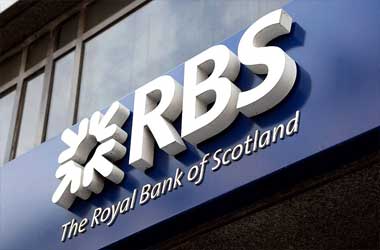 British bank, the Royal Bank of Scotland NV (RBS) has initiated the process of winding up its operations in India. The bank had announced in February 2015 that it was withdrawing from the country and would retain only its back office operations which support its global operations.
Apart from India, the bank had said that it was shutting operations in 24 other nations in order to improve its shareholder returns and make RBS into a smaller and more focused bank. RBS had announced earlier this week that it has started informing its customers of the move and how it would affect them. The closure is being done in a phased manner. The country's operations have been struggling for several years now.
In a statement, a spokesman for the bank said
After examining a number of options for our banking business in India, we decided to wind down our corporate, institutional and retail banking businesses in India. We sold the onshore loans portfolio and initiated the corporate and institutional business exit earlier this year. We are now in a position to initiate a phased exit of our retail bank branches in India.
RBS said it was doing everything possible to minimize the disruption for its customers. The bank's spokesperson added that the bank would do its best to ensure that its employees in India would be treated with fairness and transparency in accordance with the banks global policies.
The RBS Global Hub which is located in India and provides back office support to the bank's global network is slated to continue. RBS currently operates 10 branches in the country, employing around 800 employees while the Global Hub has around 7,000 employees. There is no indication as of now if RBS will reduce the number of back office employees in India as it scales down its global operations in 25 countries.
The India business was inherited by RBS in 2007 after a consortium which included RBS bought over Dutch bank ABN Amro Bank NV. The global financial crisis in 2008-09 resulted in the bank deciding to focus on institutional and corporate banking which is considered to be its core competency. RBS sold off its banking operations in six countries as a result,with India being excluded due to regulatory concerns.
Since 2013 the bank has been downsizing its presence in India. In May 2013, the bank decided to consolidate both its retail banking and commercial banking operations, opting to shut 23 of its 31 branches in India. It sold its mortgage portfolio and credit card business to Ratnakar Bank while RBS' private banking divisionwas bought over by Sanctum Wealth which is led by Shiv Gupta and other investors,giving them control over Rs 12,000 crore worth of assets.