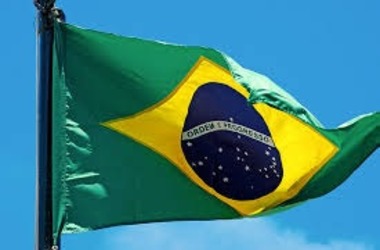 In May 2020, Brazil's annual inflation rate declined to 1.88%, from 2.4% in the prior month, but surpassed economists' forecasts of 1.8%. It was the lowest inflation rate since January 1999, far below the government's median target level of 4%, primarily due to a decline in fuel costs against the backdrop of Covid-19 pandemic.
On a monthly basis, consumer prices dropped 0.38% in May, reflecting the biggest decline since August 1998.
Car production in Brazil surged 2234.4% m-o-m to 43,100 units in May, from a historical low level of 1,800 units in the earlier month, as certain industries recommence operation after shutdowns due to Covid-19 outbreak.
Output increased by 3,507.50% for light vehicles (37,810 units), trucks (up 906% to 4,050) and buses (an increase of 207.80% to 1,220). On y-o-y basis, auto production plunged 84.4%.
New vehicle registrations in the country increased 11.6% m-o-m to 62.2 % in May, after a 67.70% drop in April against the backdrop of coronavirus pandemic. Registrations rose for light vehicles (10.2% to 56,700 units), trucks (21.9% to 4,800) and buses (108.1% to 700). In the meantime, exports of vehicles declined 46.3% to 3,900. On y-o-y basis, new vehicle registration plummeted 74.7% while exports plunged 90.8%.
The IHS Markit Brazil Composite PMI rose to 28.1 in May, from 26.50 in the earlier month, still indicating the second deepest decline on record in private sector activity. Manufacturing output rose slightly to 38.3 in May, from 36 in prior month, while services activities PMI edged higher to 27.6 in May, compared with 27.40 in April.
Still, both figures indicate an overall contraction of the manufacturing and services sector, although at a slower rate, primarily due to Covid-19 pandemic.
Fresh orders declined slightly, while job losses accelerated at the fastest rate in four years. On the price front, input cost inflation slowed down to a five-and-a-half-year low while output costs decreased for the first time in more than two-and-a-half-years. Ultimately, sentiment remained gloomy, even though manufacturers were positive towards the outcome.
The IHS Markit Brazil Services PMI increased to 27.60 in May, from 27.40 in the earlier month. Nevertheless, the recent figure underlined the second deepest contraction in the services industry since series started as Covid-19 pandemic continued to hamper economic activity.
Output and export sales contracted at a slower pace and fresh export orders fell for the third successive month and at a new record rate because of steep decline in demand. The job loss rate rose to the second-highest level ever documented, primarily led by cost factors.
Notably, input cost inflation fell to more than five-and-a-half-year low due to decrease in fuel costs while output charges decreased for the second consecutive month and at the quickest rate in four years. Finally, service providers were pessimistic about economic activity in the next 12 months due to worries about long-term effect of the Covid-19 pandemic.