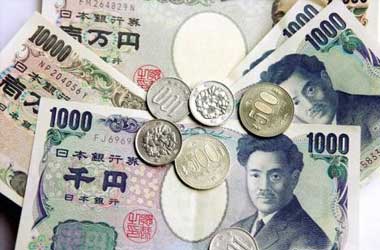 The Japanese yen declined 0.376 points or 0.35% to trade at 108.85 against the greenback Wednesday, reflecting a 9-month low as the clearance of $1.90 trillion stimulus package proposed by the US President Joe Biden has sparked optimism about the country's economic rebound.
Specifically, the House of Representatives voted to move forward with the Covid-19 relief package, paving way for the final vote today. The long-term government bonds (US 10-year yield) stood almost near 13-month highs of 1.54%, while domestic 10-year rates remained at 0.126% as Bank of Japan Deputy Governor Masayoshi Amamiya stated that bond yields should be permitted to increase until it starts to negate the impact of monetary easing program.
The statement indicates that measures to revive budding market will be talked up at the forthcoming policy meeting next week. The Bank of Japan's policy committee is also expected to implement measures to make monetary easing sustainable in the years to come as inflation is expected to stay below the target level of 2%.
Japan's economy grew by a downwardly amended 2.8% q-o-q in December quarter, following a 5.3% GDP growth in the September quarter and missed the initial estimates of 3% growth. Capital expenditure increased 4.3% in Q4, following a 2.4% drop in earlier month. Household consumption rose by 2.2% in December quarter, compared with 5.1% rise in September quarter.
During the reported period, net external demand made positive contribution to the GDP as exports rose by 11.1% and imports increased by a softer 4%. On an annualized basis, Japan's GDP grew 11.7% q-o-q in December quarter, following a 22.9% increase in the earlier quarter and disappointing anticipations of a 12.8% rise.
Nominal cash earnings fell by 0.8% y-o-y in January 2021, following a downwardly amended 3% decline in the earlier month. Standard pay, which represents for the big chunk of monthly wages, rose by 0.3% after an amended 0.1% decline in the earlier month. Overtime waves, a measure of corporate activity, fell by 6.6%, following a 8.6% drop in December.
In the meanwhile, specific payments, which include bonuses, declined 12.7% after declining 5.1% in December. Real wages contracted 0.1%, reflecting 11th consecutive month of decline.
Household spending in Japan fell by 6.1% in January 2021, from the earlier year, following a 0.6% decrease in the earlier month. The reported figure was worse than the 2.1% drop anticipated by economists.
The decrease was primarily sparked by 28.8% drop in clothing & footwear spending in January, compared with 11.8% in December. Culture & recreation decreased 20.3% in January, compared with 11.4% in December. On the contrary, spending in fuel, light & water charges rose 5.5% after increasing 2.9% in the earlier month. On a m-o-m basis spending dropped 7.3%, the largest monthly decline since October 2019.