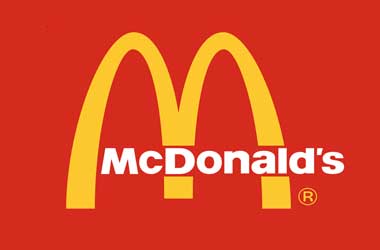 Between May and October'16, the stock of renowned fast food chain operator McDonald's Corp (NYSE: MCD) fell from a high of $131.94 to a low of $110.81.
Analysts attributed the decline to increased competition and fall in the same store sales. The end of the US Presidential election and beginning of holiday season assisted a recovery in the business.
Correspondingly, the stock of McDonald's has recovered to 120 levels. The company reported its fiscal 2016 fourth-quarter results on Monday.
The revenue declined 3% on a constant currency basis. Still, we believe that the stock would appreciate in the days ahead due to the reasons mentioned below.
McDonald's
The French fries introducer reported Q4-2016 revenues of $6.03 billion, down from $6.341 billion in the similar period last year. For the quarter ended December 2016, McDonald's posted a 1% decline in net income to $1.193 billion, or $1.44 per share, from $1.206 billion, or $1.31 per share, in the fourth-quarter of 2015. Analysts had expected the company to post income of $1.41 per share on revenues of $6 billion.
Globally, the same-store sales increased 2.7% y-o-y. Strong sales in China, Japan, and UK led the rise in the global same store sales. In the US, comparable store sales declined 1.3% y-o-y. Still, it was better than FactSet analysts' expectation of a 1.4% decline. McDonald's also clarified that during the same time last year, the sales were fuelled by the newly introduced All-Day Breakfast program. Thus, investors need not be concerned about the same store sales decline in the US.
To gain the trust of customers, McDonald's has removed artificial preservatives from chicken nuggets last year. Furthermore, the management hopes to complete re-franchising of 4,000 outlets by 2018.
By this month end, the company is expected to begin an advertising campaign to promote the sales of Grand Mac and Mac Junior, the two new versions of its Big Mac burger. Thus, considering the favourable scenario, fundamentally, the stock is expected to remain bullish.
Following the encouraging results, the stock has bounced off the minor support at 120.20. The bullishness in the stock is also indicated by the ascending stochastic oscillator. So, considering the support and increase in momentum, we predict an uptrend in the stock.
A binary trader can purchase a high or above contract to gain from the above analysis. The trader should avoid entering the suggested trade if the stock of McDonald's is trading above $121.60. Picking a contract with an expiry date on or around February 3rd would support the cause of the trader.