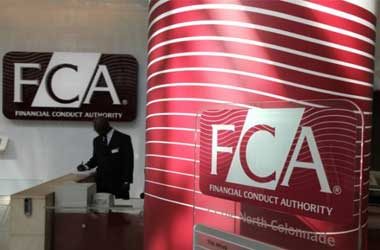 The Financial Conduct Authority (FCA) imposed stringent restrictions earlier this year on contracts for difference (CFDs) and CFD like options that were being sold to retail investors.
Traders were asked to comply with a number of restrictions in order to be eligible to continue to offer these financial products in the UK.
The financial watchdog recently issued two back-to-back warnings cautioning investors over two CFD providers who had breached regulations. The FCA blacklisted STI-Global and Platinum CFD for offering UK investors risky financial products.
The warning is to protect investors from fraudulent financial products these companies are offering but also to ensure that they do not take their savings and invest it into companies and financial products that can put their financial future at risk.
STI-Global is offering UK clients a full range of offshore financial products including forex trading. The STI-Global website claims that the company is registered in London and was founded in 2011. The operator also claims that it is officially licensed by the FCA and has an office in Hong Kong.
The FCA confirmed in its press release that STI-Global is not an authorized provider as the provider has presented false registration information. The watchdog also confirmed that the operator is not licensed to do business in the UK and warned investors to stay away.
Platinum Global Group Ltd was the second operator that the FCA blacklisted. This company did not claim that it was regulated by the FCA. The website makes it clear that the company is registered in the St. Vincent and the Grenadines. However, the UK financial watchdog decided to blacklist the company because it felt that Platinum CFD was offering UK investors financial products that were very risky and difficult to understand.
FCA Continues To Clean Up Financial Market
The FCA has continued to keep a close watch on financial markets and take swift steps to crackdown on any financial operator who does not comply with the stringent regulations that govern CFDs and CFD like options.
Some of the restrictions that firms need to comply with when they target retail investors with CFD options include limiting the leverage between 2:1 to 30:1; guarantee investors that they cannot lose more money than the funds available in their CFD account and stop enticing investors by offering them financial and non-financial incentives to trade with CFDs.