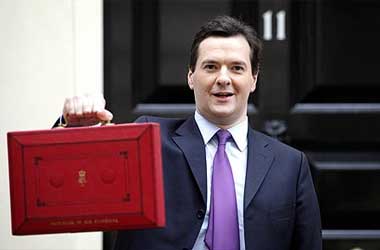 UK Chancellor George Osborne has announced that he is considering slashing corporation tax below 15 percent in order to counter the shock to investors and companies from the British referendum result last week to exit Europe.
Osborne has also said that he intends to improve Britain's relationship with China and conduct another trade visit to the country. He aims to develop Britain's economy in to what he believes will be super competitive with low taxes and a global orientation. Osborne however did not mention the date by which he intends to further cut the corporate tax rate.
In his latest budget in March, Osborne had announced the reduction of corporate tax to 17 percent by 2020 from the current 20 percent. The average corporate tax in countries belonging to Organisation for Economic Co-operation and Development (OECD) is around 25 percent. Any further reduction by the UK could upset European countries given their concerns about competitive tax rules.
UK Politics Official
According to media reports, OECD has said that it considers any further cuts in corporate tax by the UK highly unlikely but if it did happen, then it would turn the country into a tax haven of sorts. Osborne is initiating several other measures to support the British economy after the shock referendum result had a severe impact on financial markets and companies around the world.
These initiatives include support for lending from banks and improving efforts to increase direct investment into northern regions in England. Osborne has also said that he is no longer targeting a budget surplus in 2020, considering the current uncertainty. These measures come even as Bank of England Governor Mark Carney stated last week that according to him the British economy would require further monetary stimulus to recover.
The Brexit vote could impact the UK's relationship with China which has been growing as a result of multiple joint projects which have been agreed upon in recent years under the China-UK Economic and Financial Dialogue program. These agreements however assumed UK's previous preeminent presence within the EU. Osborne said that while measures were being taken to strengthen relationships with other countries, Europe remained a key partner.
In a statement, Osborne said
We have got to make sure we are as close as possible to our European allies and that they remain not just key friends and strategic partners but also a crucial export market
Osborne was earlier considered to be a front-runner for the British premiership but he has chosen not to run for the post. He has said that he is yet to decide on who he will support among the five candidates who are in the running.