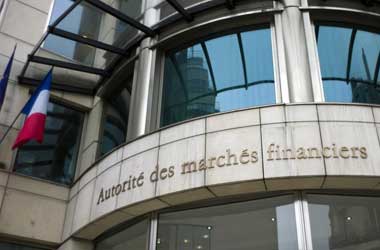 The European Securities and Markets Authority (ESMA) has been very strict about binary options for months now. It recently extended its measures against binary options and contracts for difference (CFDs) and has plans on making things even more stringent going forward. Here are some of the new regulations that the AMF has proposed.

The French financial regulator, Autorité des Marchés Financiers (AMF) has decided to follow in the footsteps of ESMA. The AMF has announced that it plans to take new measures to further restrain binary options and CFDs.

This move by the AMF does not come as a surprise since France has been very proactive when it comes to these to financial products. The AMF has been trying to come up with permanent solutions to address the problems that these CFDs and binary options bring to the table. Under European regulations, every country has the right to implement its own rules tailored to their particular national markets.
The AMF has decided that a permanent ban on binary options would be the best solution, while a restriction on the marketing of CFDs would be good to curb the risk behavior in the market. CFDs would have a leverage limit of 1:30, along with 50% stop out and negative balance protection for the investor.
Besides these general restrictions, the AMF is hoping to stop CFD providers from promoting their products in public. Additional risk warnings are supposed to be prominently displayed for any further promotions. This is all just in the proposal phase though as the regulator is currently seeking feedback.

EU Market Imposes Stiff Regulations   
The European brokerage industry has changed a lot since the crackdown on binary options and CFDs. With the ESMA regulations in place, the market is very tight and getting customers is at a premium. This has caused a lot of brokers to make a decision and move outside Europe in order to evade the strict rules in place.
The binary options product intervention measures that ESMA initially implemented has been consistently renewed on a number of occasions. The last renewal took place recently with the date being extended to 1 July. Additionally, restrictions on CFDs have also been renewed twice since they were first introduced on August 1, 2018.
The risky nature of binary options and CFDs are the main reason for such restrictions. The AMF and the ESMA are doing their best to minimize the risks that they represent to many investors. It should be noted that institutional investors are not covered under these restrictions.