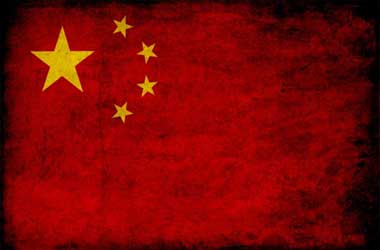 As coronavirus continues to jolt the world economy, China, where the virus originated, is facing a sharp economic slowdown. The number of virus infected cases has crossed 1.50 million, with 95 thousand deaths and almost 351,000 recoveries.
In the US, which has now turned into COVID-19 epicenter, the number of confirmed cases has crossed above 456,000, representing 28% of cases across the globe.
Food prices in China rose by 18.3% y-o-y in March, after increasing 21.9% in February. Notably, pork prices have increased for the 13th month, but at a softer rate of 116.40%, compared with 135.20% in the earlier month. Pork prices have been increasing in 2019 mainly due to an extended African swine fever pandemic.
Milk prices increased 0.6% in March, compared with 0.9% in the earlier month. However, price of fresh vegetables decreased 0.1% in March, after increasing by 10.9% in the earlier month. Fresh fruit prices fell 6.1%, compared with a decrease of 5.6% in the earlier month.
In the meanwhile, cooking oil price inflation remained unaltered at 5.7%, while price of eggs increased 1.9%, compared with 1% in the previous month.
In March 2020, producer prices decreased 1.5% y-o-y in China, compared with market consensus of a 1.1% decline and after a 0.4% decrease in the earlier month. It was the steepest decline in producer prices since October 2019, as cost of means of production dropped further by 2.4%, as against -1% in February.
The decline was driven by processing (-1.2% compared with -0.7%) and raw materials (-5.2% as against 0.2%), and extraction price decreased for the first time in four months (-4% vs 1.1%).
Additionally, consumer goods price inflation declined to 1.2%, the lowest in the last half-year period, from 1.4%. Food productions increased by 4.5% vs 5.1%, while clothing declined for the fourth consecutive month and at a quicker rate (-0.5% vs -0.3%). In the meanwhile, consumer durable prices declined further (-1.9% vs 2%).
China's annual inflation rate dropped to 4.3% in March, from 5.2% in earlier month. Economists had anticipated market consensus of 4.8%. It was the lowest inflation rate since October 2019, as cost increased less for both food and non-food.
Food inflation declined to 18.3%, from roughly 12-month high of 21.9% in February, with pork prices increasing for 13th successive month and was at a softer rate (116.4% compared with 135.2%).
Non-food inflation also decreased between 0.7% and 0.9%, amid decrease in cost of clothing (-0.3% vs 0.5%), transport (-3.8% against -1.6%) and rent, fuel and utilities (-0.1% compared with 0.3%).
On m-o-m basis, consumer prices declined 1.2%, reflecting the first decline since June 2019, after recording a 0.8% increase in February.