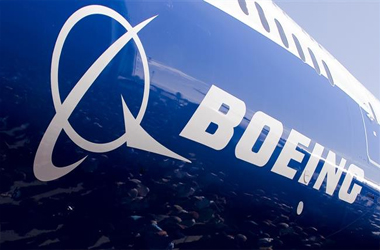 Aircraft manufacturer Boeing Company (NYSE: BA) reported better-than- anticipated fiscal 2017 third-quarter results last week. The company also raised its fiscal 2017 GAAP and non-GAAP earnings per share outlook. However, the stock remains suppressed.
Firstly, the order backlog has declined on a year-over-year basis. Secondly, the third-quarter 2017 earnings were 19% lower compared to the similar period last year. Thus, we anticipate the stock to remain in a downtrend in the days ahead.
The Chicago-based manufacturer of 787 model aircrafts reported third-quarter 2017 GAAP earnings of $1.853 billion, or $3.06 per share, on revenues of $24.309 billion, compared with GAAP earnings of $2.279 billion, or $3.60 per share, on revenues of $23.898 billion.
Boeing
Excluding charges, Q3 2017 non-GAAP earnings were $2.373 billion, or $2.72 per share, compared with $2.194 billion, or $3.51 per share, in Q3 2016. The Consensus estimate of the Wall Street analysts called for earnings of $2.66 per share on revenues of $23.92 billion.
Segment wise, Commercial Airplanes revenue was $14.98 billion, down 1% from $15.20 billion last year. The company delivered 202 aircrafts in the third-quarter, an increase of 7% from 188 aircraft in the prior-year period. The deliveries included 24 737 MAXs.
Boeing booked 177 net orders for its commercial aircraft. With that, the total order backlog stood at 5,700 aircraft valued at about $412 billion.
Defense, Space & Security segment revenue declined 5% to $5.47 billion in Q3 2017, from $5.75 billion in the similar quarter of 2016. Overall, the company ended the September quarter with an order backlog of $474 billion, after winning $16 billion orders in Q3. However, it is lower than $482 billion order backlog at the end of the second quarter.
Looking forward, Boeing raised its fiscal 2017 earnings guidance to a range of $11.20 to $11.40, from the prior expectations of $11.10 to $11.30 per share. Boeing also lifted its FY17 core earnings view to a range of between $9.90 and $10.10 per share, from the prior outlook range of $9.80 to $10 per share. Further, the company reaffirmed its FY17 revenue outlook to a range of $90.50 billion to $92.50 billion. Since the revision was made mainly on the basis of an expectation of a lower than anticipated tax rate, instead of an improvement in business, investors were not excited by the announcement. The Consensus estimate is currently $10.04 in earnings on revenue of $92.15 billion. The company still expects to deliver between 760 and 765 aircraft in fiscal 2017.
Thus, a decline in earnings, drop in order backlog, and earnings lift purely on the basis of an anticipated lower tax rate has turned the stock bearish in the short-term.
The stock has been declining after facing resistance at 262.50. Further, the stochastic oscillator is in the bearish zone. The declining on balance volume indicator confirms the bearishness in the scrip. Thus, we can anticipate the stock to reach its next support level at 239.
To benefit from the downtrend, we wish to invest in a put option valid for a period of one week. The option will be bought as long as the stock trades near $259 in the NYSE.