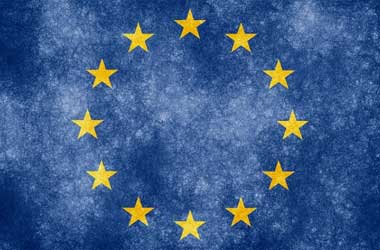 Money laundering is one of the biggest concerns that European Union has to deal with. This is why 28 EU member states are seeking to quickly implement AMLD5, the Fifth Anti-Money Laundering Directive. The problem with this new regulation change is that these directives are pretty strict and are putting the squeeze on the various cryptocurrency firms operating in Europe.
This has already affected the EU crypto market. Deribit, a crypto derivatives exchange based out of Amsterdam, has announced that it would be moving to Panama to avoid these regulations while another major crypto company Bottle Pay has decided to close its operations in the EU.
Stringent Requirements
The new regulations make things complicated for crypto firms as they require crypto businesses to register with local regulators and follow the required know-your-customer (KYC) and anti-money laundering (AML) procedures. Though these procedures work well with banks, they don't mesh well with crypto operations. This is mainly because KYC and AML aim to learn more about the identities of the traders and keep track of their transactions. This is to make it easier to identify suspicious characters and activities.
Learning more about the customer is antithetical to what cryptocurrencies represent. Plus, they make the simple crypto trading process needlessly complicated. This is why crypto companies have only limited choices. Following the rules can make them lose their crypto advantage. They might partner with an existing institution in order to continue operating in the EU but that will also be difficult since most banks are not very open to crypto firms. Some crypto firms in the EU might relocate but those who have no other option will have to close up shop.
More Rules Could Be Enforced
If that was not enough, several member states are deciding that these regulations need some beefing up. The Financial Action Task Force (FATF), which is an international group with 39 member countries, is recommending more stringent rules for crypto operators. One of them is a regulation that will require crypto startups to present details of senders and recipients of money transfers to regulators. This would include their names, addresses and bank accounts.
Austria is leading the charge with this rule change. The country now requires crypto-asset businesses in Austria to apply for a license. If they don't do this and get caught, they will be fined a maximum of €200,000. This rule covers all companies that deal with cryptocurrencies. The license applicants need to prove that they can run the business responsibly. There are already a couple of large exchanges like Kraken and Bitpanda that have complied with this requirement.
The only country that is still having trouble with the new rules is the Netherlands. This is mainly because crypto startups in the country are fighting the law tooth-and-nail, claiming the laws will stifle businesses.