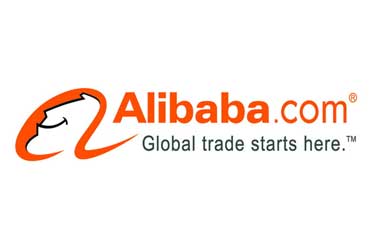 The stock of e-commerce giant Alibaba Group Holding Ltd (NYSE: BABA) recorded a new yearly high of $177, after the company crushed fiscal 2018 first-quarter analysts' estimates by a huge margin.
Impressive growth in cloud and digital entertainment, and continued strength in the core e-commerce business enabled the company to report a stellar performance.
So far this year, the stock has appreciated by nearly 81%. We expect the uptrend to remain intact due to reasons given below.
The Hangzhou, China-based company reported first-quarter revenues of RMB50.184 billion ($7.403 billion), an increase of 56% from RMB32.154 billion in the fiscal 2017 first-quarter. The Wall Street analysts had expected Alibaba to post revenues of $7.186 billion for Q1 2018.
Bloomberg Technology
Net income in the June quarter 2017 was RMB 14.031 billion ($2.070 billion), up 96% from RMB7.142 billion in the same period last year. Excluding non-cash revaluation gain and share based compensation expense, among others, Q1 2018 non-GAAP net income increased 67% to RMB20.02 billion ($2.953 billion), from RMB11.991 billion in the corresponding quarter of fiscal 2017.
On a per share basis, non-GAAP income was RMB7.95 ($1.17), compared with RMB4.83 last year. In the recent quarter, earnings per ADS was RMB5.65 ($0.83), compared with RMB2.94 in the prior-year similar period. The Street analysts had expected earnings per ADS of $0.61 in the quarter ended June 2017.
At the end of March 2017, Alibaba reported active customers of 466 million in its China retail market places, an increase of 12 million on y-o- y basis. Mobile monthly active users (MAU) at the end of first-quarter was 529 million, which corresponds to an increase of 22 million from the previous quarter.
Alibaba's cloud computing business reported an increase in paying customers of cloud computing business to 1,011,000, from 874,000 in the March quarter. However, the cloud computing business recorded operating loss of RMB532 million ($78 million) and adjusted EBITA loss of RMB103 million ($15 million).
Net cash from operations increased 69% y-o-y to RMB 25.311 billion ($3.733 billion) in Q1 2018. Similarly, free cash flow was RMB22.149 billion ($3.27 billion), up 74% on y-o-y basis.
Following the impressive results and overwhelmingly positive cloud business growth, analysts at well known investment research firms have re-valued the company and presented with an upwardly revised target. While Nomura has raised the target price from $170 to $201, Deutsche bank has increased the target price from $201 to $208 per share. Raymond James, which has given a target price of $220, is the firm with the most bullish view of Alibaba. Thus, fundamentals favor further upside for the stock of Alibaba.
The stock of Alibaba is consolidating around the level of 168, as shown in the image below. Furthermore, the stock has not violated the ascending channel. Thus, we anticipate a continuation of the current uptrend.
To trade the uptrend, we are planning to invest our surplus amount in a call option offered by any of the reputed binary brokers listed here. We will select an option contract which remains active for a week, and enter the trade when the stock trades near $168 in the NYSE.