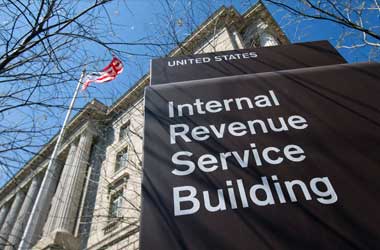 The Internal Revenue Service (IRS) reported that the tax preparer and refund scam that has been going around since filing season opened, has ballooned from hundreds to several thousands of victims in a matter of days.
The IRS released a statement this and warned taxpayers that scammers are getting more aggressive in the refund scam and that a number of tax practitioners' computer files have been breached.
The new warning came after a Security Summit alert was issued on February 13th regarding the scam.
There are two versions of the tax refund scam that taxpayers should be wary of. In one version, criminals would contact the taxpayer and pose as a debt collection officers under the IRS. These criminals would then inform the taxpayer that a tax refund was deposited in error and that they should send back the money to the collection agency.
The second version of the scam is where taxpayers receive an auto-generated message which threatens to blacklist the tax payers Social Security Number, hit them with criminal fraud charges and warns them of an arrest warrant being issued if they do not return the refund the erroneous money at the earliest.
Fox Business
Tax filing season for 2018 started on January 29 and many reports of the scam were received as early as January 30. The scam appears to have started as soon as tax filing commenced which has prompted many to ask if there has been an IRS insider aiding these criminals. However, the IRS has shut down these speculations and said that as of now, there is no proof that the stolen information came from IRS systems.
In a statement, the IRS said
There is absolutely no indication this information originated from IRS data or systems. We test our systems prior to the official opening of filing season and accept some returns for processing; however, refunds are not issued until after the start of filing season
In response to the growing number of victims to these tax fraud scams, the IRS has released a set of guidelines for reporting these scams and has outlined an authorized process for properly returning the refunds. For refunds that were directly deposited, IRS recommends to call their toll-free hotline or the Automated Clearing House (ACH) department of your bank.
For received paper checks that have yet to be cashed, return the check to the appropriate IRS locations with a note that explains why you think the check is an erroneous tax refund check. For those who have cashed out the checks, submit a personal check or money order for the refund back to IRS containing a note that includes your taxpayer identification number.
According to IRS spokesman Terry Lemons, US taxpayers who were victimized by the scams might see a delay in their refunds, which could take as long as four months.