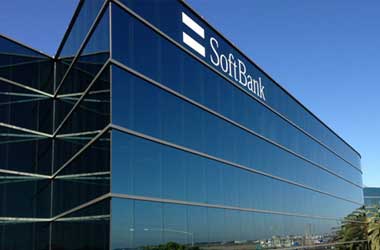 SoftBank Group, one of Japan's biggest companies recently announced that they have developed a proof-of-concept (PoC) that will allow users to send mobile payments between different carriers.
This innovative platform uses blockchain technology from TBCASoft to do the job, while the messaging system is based on the Rich Communication Services (RCS) global messaging standard.
The project was a collaboration between three companies: SoftBank, TBCASoft, and Synchronoss Technologies.
TBCASoft and Synchronoss provided the technology, with the former contributing its blockchain platform and the latter bringing its experience in RCS messaging and mobile solution to the table.
The final PoC allows for users to make direct purchases with their phone. For example, a Japanese tourist would be able to buy items in the UK while they are visiting without needing to convert anything to the pound sterling. They would be able to use their phone to facilitate a direct purchase. Additionally, there would be no barrier on what network they use since the service is supposed to be cross-carrier.
RCS Messaging Backbone
The basic foundation of the service is the use of RCS, which is a shared communication protocol between multiple phone carriers. Instead of the basic SMS text messaging system, it is supposed to give users a better more feature-rich environment. With RCS, they can transmit multimedia, carry out voice calls and integrate their apps.
This is where the payment system comes in. Application program interfaces (APIs) can also allow users to receive and send money using RCS, with the use of wallet apps. The main limitation is the cross-carrier transactions, which the PoC will be able to help with. Combined with blockchain technology, RCS can revolutionize mobile payments. Users would then be able to transfer funds from one wallet to another between carriers. This is a big convenience for those traveling abroad since it makes fund transfers a lot simpler.
SoftBank has been working on this project for a year now and they have been solidly investing into this PoC. With a successful PoC, there is a large potential for revolutionizing the payments market with this technology.
In a statement, Takeshi Fukuizumi, Vice President of Softbank Corp. said
This RCS and blockchain based mobile payments PoC demonstrates the value operator-led services can deliver. Not only do we foresee our new mobile payment service empowering merchants to operate digitally, and at a scale that was previously only available to big brands, but it will also give our customers more flexibility when it comes to their purchasing and traveling habits