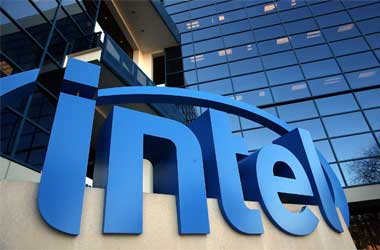 Last week, chip maker Intel Corporation (NASDAQ: INTC) announced its decision to acquire an Israel-based company Mobileye, a self-driving car data provider. Considering the growth prospects, which is detailed below, we forecast an uptrend in the stock price in the near future.
Intel's $15.3 billion acquisition of Mobileye, which is working on a commercial map application and Road Experience Management (REM), is primarily intended to compete with rivals NVIDIA and Qualcomm who are in the process of developing autonomous driving systems for car manufacturers. It is the second largest acquisition ever made by Intel, following its $16.7 billion purchase of semiconductor chip manufacturer Altera in 2015.
The main function of Mobileye's REM is to input data related to a vehicle's surrounding into a system, which updates the available maps in real-time. Mobileye's portfolio of products includes cameras, roadway mapping, in-car networking, sensor chips, and data management and cloud software. In this regard, Mobileye has revenue sharing agreements with BMW and Volkswagen. As per the agreement, the data will be sourced from the beginning of 2018 and revenue will be shared.
Bloomberg
Mobileye, incorporated in 1999, currently has a 70% share in the global market for anti-collision and driver-assistance systems. Over the next decade, Mobileye is forecasted to grow at 45% CAGR. The estimate is convincing as the company recorded a growth of 80% CAGR in the past five years. Intel stated that it will allow Mobileye to function independently under the current chairman Amnon Shashua. Mobileye's cameras currently exist in over 15 million cars.
Notably, Intel has 15% share in another digital mapping company (HERE) established by a consortium of German car manufacturers. The high-definition maps created by "HERE" are currently updated by Mobileye's REM. Goldman Sachs has forecasted the market for driver assistance systems to grow from $3 billion in 2015 to about $290 billion in 2035. Including the 42% FCF (Free cash flow) margin of Mobileye, Intel's fair value would increase to about $66 per share. Thus, fundamentally, the stock would remain upbeat in the weeks ahead.
Technically, a price reversal is indicated by the bullish hammer pattern. The momentum indicator has also made a positive divergence with the price. Thus, a trader can anticipate the stock to appreciate from the current level (S1) of $35.10.
To gain from the forecasted increase in the share price of Intel, a trader can purchase a call option, with a validity period of one week. To improve the chances of ending the trade "in the money", the investment in the call option contract should be made when Intel trades near the S1 level.