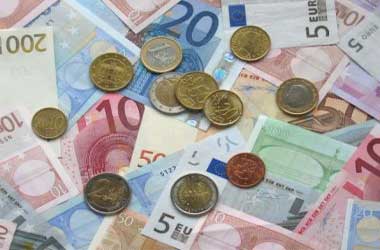 European stocks gained ground today after the EU leaders agreed to a landmark agreement on €750 billion Covid-19 recovery package after five days of intense discussions.
As per the package, the Commission will distribute €390 billion in the form of grants, lower than the €500 billion targeted earlier, and €360 billion in the form of low interest credit. The European Central Bank has triple-A rating.
The deal indicates a middle ground between the initial Franco-German €500 billion plan from confronting nations (Netherlands, Austria, Finland, Sweden and Denmark).
The deal happened after four days of aggressive discussions and necessitated the unopposed endorsement by all 27 member countries. The EU's €1.074 trillion budget for 2021-27 was also approved.
The Aussie gained 0.4% to trade at 0.7056 Tuesday at 10 AM GMT, after the Reserve Bank of Australia's July policy meeting indicated that members were of the opinion that there was no requirement to amend the monetary stimulus package.
As of date, the package consists of cash rate of 0.25%, unrestricted bond purchase program, term-financing relief for banks, and an interest rate of 10 basis points (0.10%) on exchange settlement balances maintained by financial organizations with the central bank.
The minutes also reaffirmed that negative interest rates has little probability in even extreme circumstances. Monetary policymakers have time and again stated that the economic downturn due to Covid-19 pandemic would be extreme since 1930s.
Following the release of policy meeting minutes, the ASX 200 closed at four-month high of 6156.30, reflecting a gain of 154.70 points or 2.58%, from prior close. Investors turned bullish in the Asian trading session as expectations for additional stimulus measures continue to increase.
Australia's Prime Minister Scott Morrison extended the nationwide stimulus program, with an intention to partly fund Covid-19 affected employee wages.
The UK's budget deficit widened to £34.80 billion in June, from £6.50 billion deficit last year and missed anticipations for a deficit of £35.50 billion. It is the largest borrowing in any given month, since the publication of data in 1993.
Borrowing in April-June period was £127.90 billion, an increase of £103.90 billion from the similar period last year. It is also the largest borrowing ever done during April-June period.
Covid-19 continues to have a considerable negative effect on the UK's public sector funding, mainly due to the roll out of new public health initiatives and new government rules to support companies and general public. In the meantime, debt at June end was £1.983 billion, or 99.6% of the GDP, mirroring the biggest debt to GDP ratio since the fiscal year ending March 1961.